Just five or 10 years ago, innovations in at-home technology like LED lighting and remote door locks were still considered something of a curiosity. Today, many homeowners are venturing into the world of smart devices at a breathtaking rate while exploring new trends in automated thermostats and entertainment.

Don't get caught in the past with outdated home appliances when there are so many cutting-edge tools to simplify homemaking and save you time and money. If you're planning to sell your home on the Vancouver real estate market, for example, you want it to stand out with all the top features. Read on to learn about the top 12 tech upgrades you can invest in today.
Wi-Fi access points
Before you go all-in and renovate your home from floor to ceiling with all the newest technology upgrades, you will need a convenient and reliable way to connect to the internet. Installing a high-quality wireless system that's easy for visitors and family to connect to is, without a doubt, the first step to take before welcoming in smart tech.
Many service providers give consumers comprehensive software and hardware packages (often with monthly fees) for high-speed internet access in each room. If your property is especially large, you'll probably need to invest in a few
wi-fi extenders
to boost your wireless service every 30 feet and maintain a consistent level of access. And make sure to keep an eye out for systems that boast additional features, like password protection, parental controls, ad blocking, and multiple user accounts for even more personalized options.
Smart lighting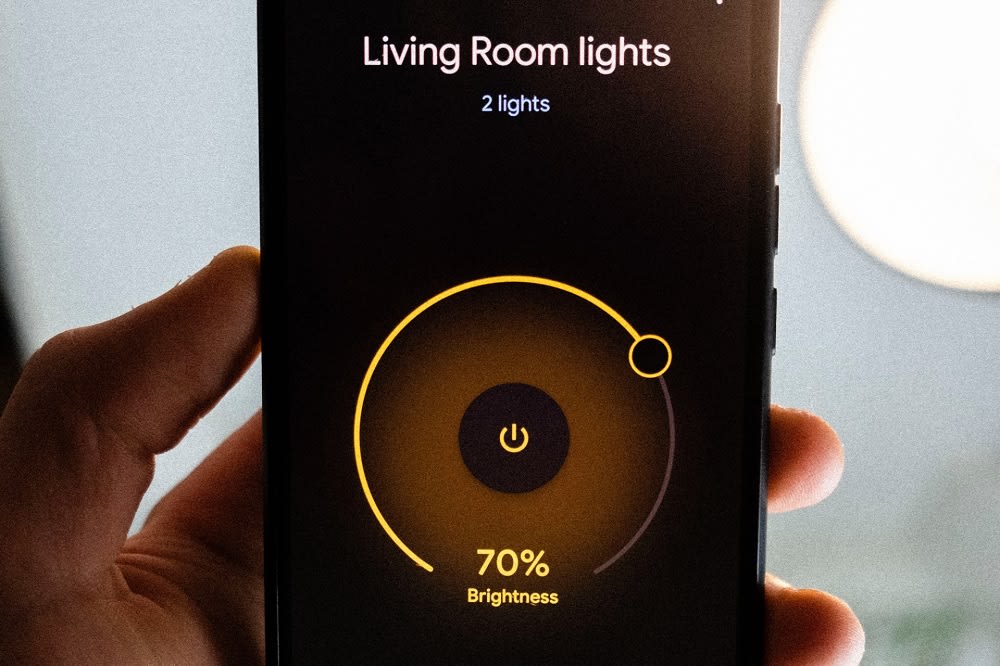 Photo courtesy of Unsplash

There used to be only a handful of products on the market that gave homeowners more control over the interior and exterior lighting, such as dimmer switches and automated shading controls. Now, fixtures, bulbs, and digital components are manageable from your smartphone or verbal commands at a low cost.

Many Alexa-based and Google systems can monitor and schedule changes to your lighting by voice or remote control from a single hub. Most of these platforms don't require you to rewire your current lighting setup, as you'll only need to buy a smart light bulb or smart plug-in. Plus, smart lights are an ideal solution for keying in the perfect amount of ambient lighting to suit the mood for social gatherings or to accommodate guests with light sensitivity.
Thermostat options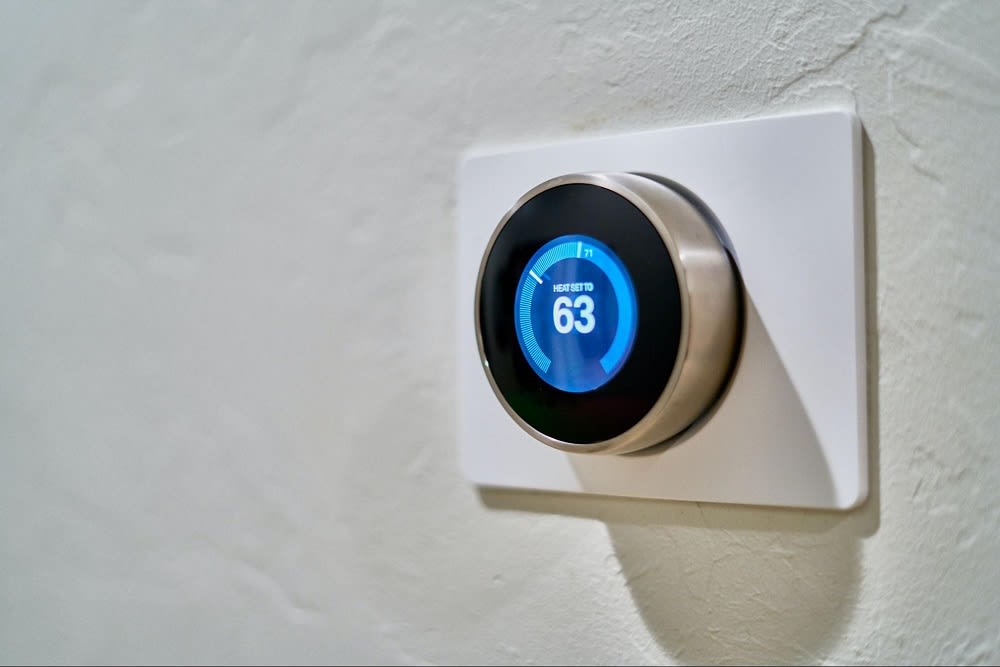 Photo courtesy of Unsplash
Smart home technology providers like Nest, Amazon, and Honeywell have made significant strides in the world of automated heating and cooling, and the hardware components rarely require homeowners to start lengthy rewiring projects to install them. Still, not every home is suited for automated thermostats, so ensure your property has the proper infrastructure before purchasing a new system.
Digital thermostats can
regulate the temperature
when no one is home, and you can make adjustments remotely from work or the car via your current device. These devices can end up saving homeowners a lot of money in energy bills over the year.
Smart hubs
Odds are, if you've watched TV or scanned the internet recently, you've likely encountered all-in-one "smart hubs." These devices can manage and monitor almost all of the house's functions from one central location. Big name brands like Apple's HomeKit or Google Home often come with convenient voice controls that allow you to speak directly to the hub to control speaker volume, heating and cooling, locks and cameras, and much more.

The best thing about smart hubs? They're getting more inclusive and working with more and more devices every year. This ensures that the hubs of the future will likely take over as the headquarters for managing appliances in every corner of the home.
Air purifiers
Even if your home isn't located in an area prone to fire, smoke, or smog hazards, a digital air purification system can benefit every house regardless of the season or location. Many air purifiers are small, plug right into the wall, and can purify rooms of 120 square feet or more. Look for products with built-in rechargeable batteries. Don't forget to check out purifiers that provide mold, pollen, and dust collection — especially if you regularly have children and elderly guests over.
Water and leak sensors
Coming home late in the evening only to discover a pipe has burst or the bath has overflowed can be a big nuisance and
pain in the wallet
. That's why it's a good idea to invest in a quality water sensor that you can monitor remotely from your mobile device from anywhere in the world. If you travel frequently, have aging plumbing, or simply want to take a closer look at how you're paying for water every month, a water or leak sensor is a must for your smart home.
Floor lighting
While many home hubs can control overhead lighting and security lights across the entire home, sometimes you need more concentrated lighting options for the living room, home office, or entry. There are dozens of fashionable and discreet floor lighting products available now, which you can connect to a mobile device or set up on a regular schedule and let run automatically. Additionally, look out for colored LED lights that can modulate to match the mood or help children and teens customize their rooms to suit their tastes.
Smart TVs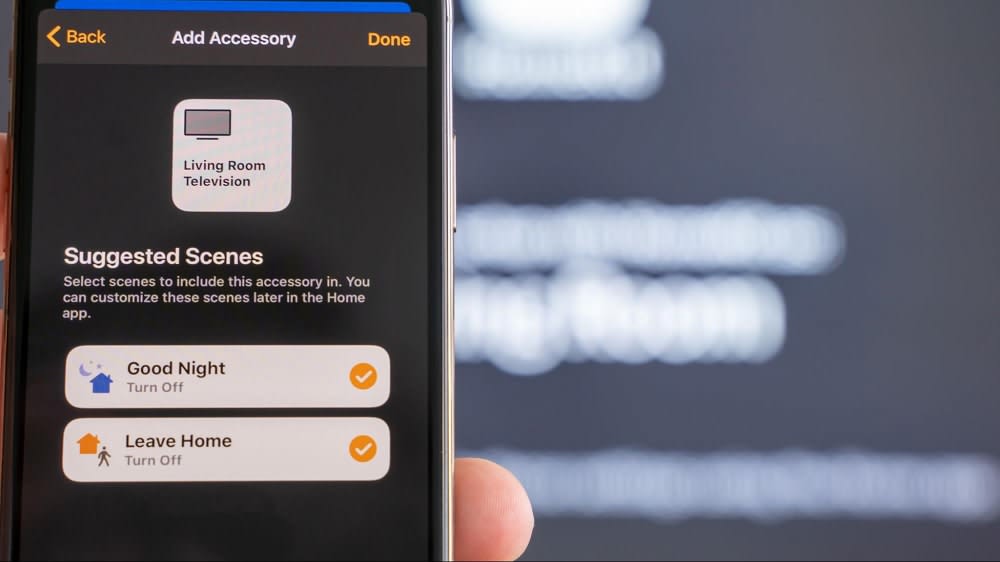 Photo courtesy of Unsplash

Advances in HDR and LED TV technology have exploded in recent years. Ideally, you'll want to search for TVs that provide smart connectivity features. This will allow you to seamlessly connect to streaming services and remotely control volume and brightness levels without installing bulky third-party boxes. Check out products with voice controls and touch-free interfaces to spend more time with the family and less time fiddling with controls.
Robotic vacuums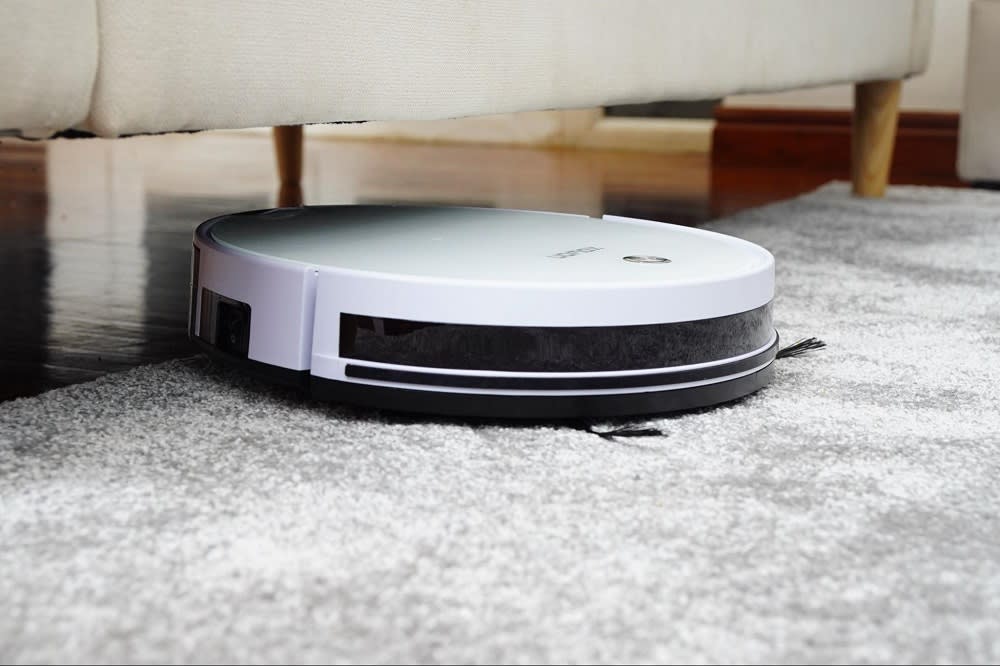 Photo courtesy of Unsplash
Hardly anyone enjoys mopping the floors or vacuuming the carpets, and it's a chore in itself trying to get your teens to do their part. Automated vacuums are the best solution to take care of all the dirt and dust disposal you need.
Manufacturers like iRobot and Wyze have dozens of vacuum models that connect to your mobile device and allow you to key in the days and frequencies in which you'd like to clean the floors. Look for vacuums with additional features, too, as many models can protect against
harmful allergens
and automatically evade obstacles, saving you hours of sweeping every month.
Fans
Just as robot vacuums are taking much of the hard work out of sweeping and mopping the floor, smart fans make it easier to manage and monitor airflow. Many large name brands like Hunter, Modern Forms, and Minka Aire have released cost-effective fans that will work for any Vancouver, Washington, homes for sale. You'll want to look out for fans that give you speed control and connect with multiple other appliances in your HVAC system, so you don't have to run around the house to make changes to each individual device.
Smart door locks
Gone are the days of worrying about losing your keys. Smart door locking solutions are becoming more and more popular every year. Google Nest and August are just two of the leading door lock systems on the market today. As always, ensure the product you're purchasing syncs with your existing deadbolt and keys. Ask a professional about connecting your locks to any smart hubs you already have installed beforehand.
Speakers and sound systems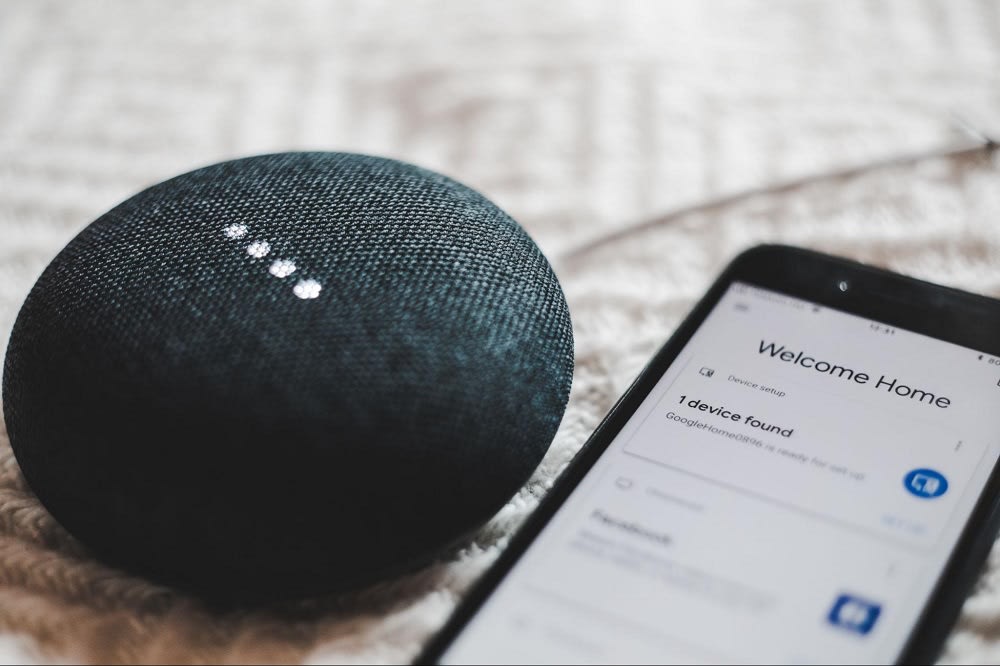 Photo courtesy of Unsplash

If listening to music with high fidelity and a full range of volume, equalization, and textures matters to you, then a smart home sound system is a must. One of the most impressive upgrades smart speakers give you is remote, voice-activated controls. Just connect the sound system to your smart hub or Wi-Fi, and you're ready to turn on the system from anywhere in the home, answer emails from the kitchen, receive calls in the basement, or request a new song from the front porch. Just make sure your existing audio system can sync with any new products and will allow you to make voice controls before bringing it home.
Contact a real estate agent today
Whether you're excited to introduce some of these products to your current property or if you're interested in buying or selling a home,
David Merrick
is here to help.
David
is an expert in all aspects of Oregon and Washington real estate, from Vancouver to Ridgefield homes for sale. He will get you where you need to go in your real estate journey.
*Header photo courtesy of Unsplash