Whether you're moving into your new home soon or you've been settled for years, there are always new ways to lower your family's carbon footprint. Anytime is a great time to make changes that make your house more eco-friendly and affordable. Or, if you're looking for real estate with a
trusted agent
, look to see if the following things are already in the home or easy to add.
Install an energy-efficient smart thermostat

If you don't already have one, it's time to install a smart thermostat in your home. This programmable thermostat makes it easier to control your energy use and ensure your family's comfort.

By installing a smart thermostat, you'll use less energy and lower your monthly utility bills. You can sleep cooler at night while the heat turns on shortly before you awake. You can also use a smart thermostat to make sure that your home is at the perfect temperature when you arrive home at the end of the day without running your air conditioner or furnace all day.
Eliminate storage bags in the kitchen
From sandwich bags for lunches to gallon-size bags to store meat in the freezer, most families use many plastic storage bags. When you move into your new luxury home, it's the ideal time to switch to reusable storage bags.
Reusable storage bags are made from durable materials that protect your food, but you can wash and reuse them. There are many companies, such as
Ziparoos
, that sell these bags in a variety of sizes with designs to make your children smile.
Make the change to paperless billing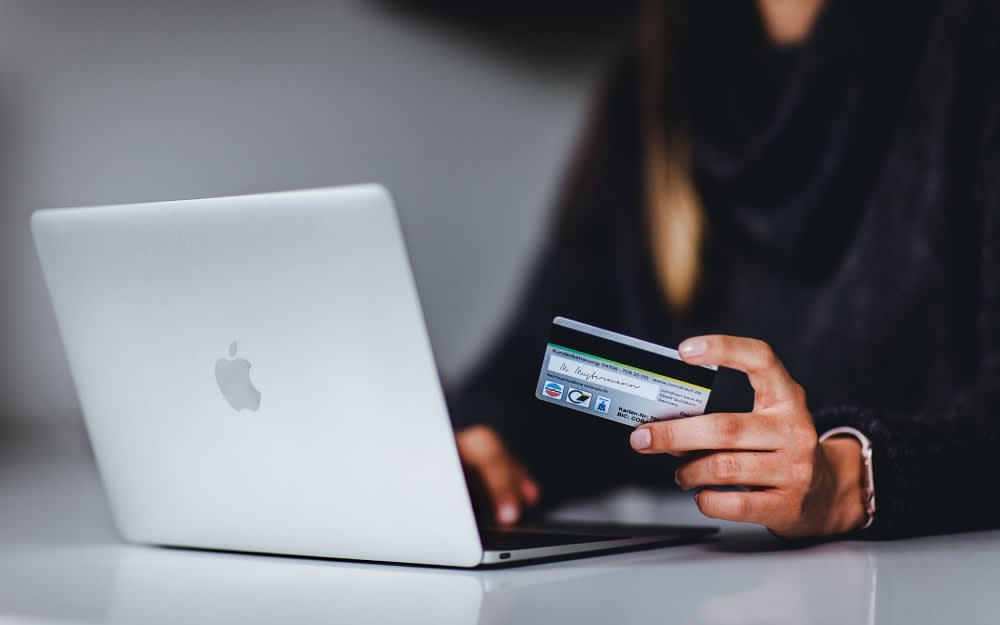 If you're still receiving your utility bills, bank statements, and credit card bills through the mail, you can make a step towards becoming more eco-friendly by going paperless. Instead of receiving a paper bill each month, the company sends you an email.

You can view your statement online like you would if it came in the mail. This is a small change that can make a big difference in trees saved and the fossil fuels used to deliver your mail each day.
Bring greenery into your home
Living plants add a touch of elegance to any home, but they also convert carbon dioxide into oxygen through photosynthesis. By filling your home with leafy green plants, you can naturally improve the air quality within the house.

These plants also remove pollutants from the air and can help your family breathe easier. You won't need to install an air filtration system that runs on electricity, and this keeps your carbon footprint lower.
Landscape your new luxury home with native plants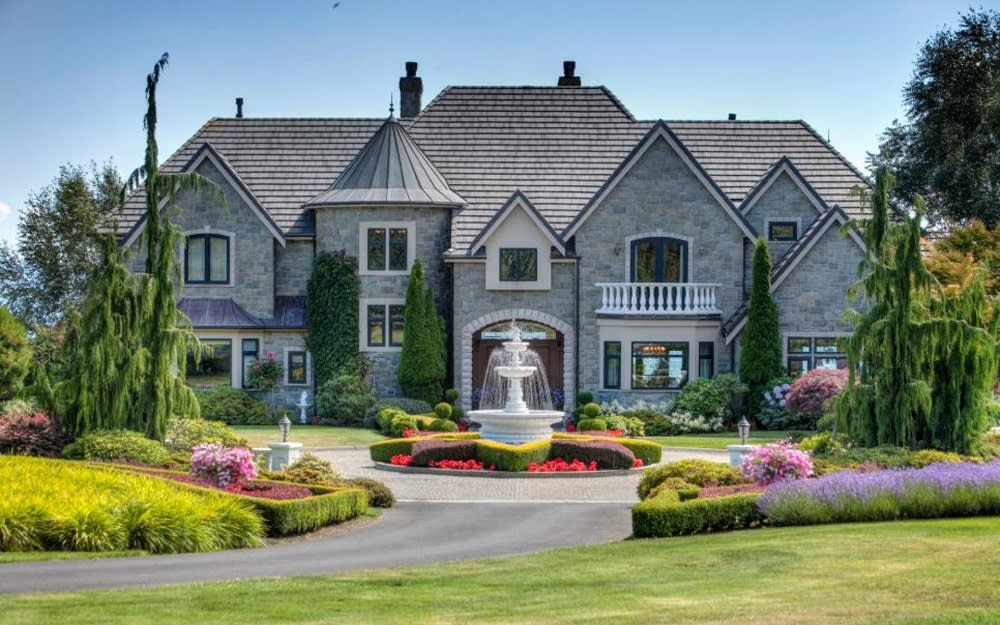 Photo Courtesy of HGTV

Non-native plants aren't good for the local environment. They might require too much extra water or become invasive, destroying other plants, flowers, and shrubbery in the area. When you create your landscape plan with native plants, you won't need to worry about using an irrigation system that uses too much water.

These plants, flowers, grasses, and shrubs will thrive in the area naturally with minimal maintenance requirements from you. You can work with a local landscaping company or a nursery to select the right combination of native plants to create the look you want.
Ditch plastic grocery bags
Each year, Americans use around
100 billion plastic grocery bags
— that's one for each day of the year times the number of people in your home. Invest in some canvas shopping bags from a place such as
FEED
, and carry them with you each time you go to the grocery store.

Cotton canvas market bags are stronger than plastic bags, so you'll never have a bag tear open and spill your groceries. These bags are much more spacious than grocery bags, making it easier to get your items in from the car in a single trip.
Upgrade to natural cleaning products
When you clean, your nose wrinkles up from the harsh chemical smells. You might think that it takes these harsh ingredients to get your home clean, but it doesn't. It's always a good idea to switch to natural cleaning products. These products clean your home without releasing pollutants into the air. You might find that when you switch to natural cleaning products, your family feels healthier and can breathe a little easier.
Create a designated recycling area
You and your family members can begin a recycling regimen, and it will become a habit like many other things you do each day. The best way to begin is to create a designated recycling area.

It's a good idea to place a large bin in your kitchen for all family members to bring their recycling. When the bin is full or once a day, you'll need a place and additional bins to sort your recycling by type, such as aluminum, plastic, and glass.
Replace all the lightbulbs in your home with LED bulbs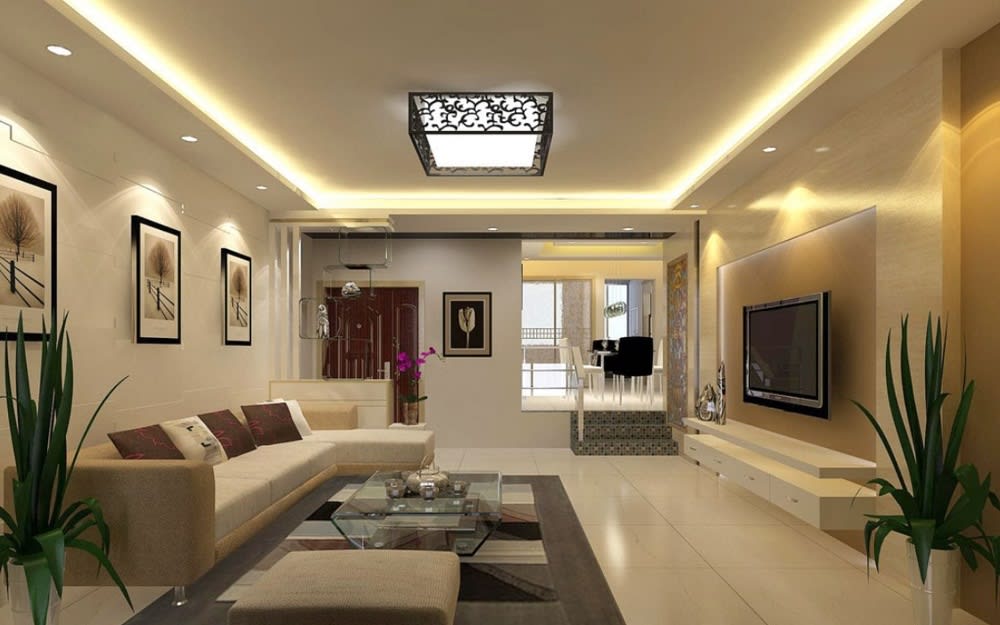 If you haven't already, it's time to replace all the traditional lightbulbs in your home with LED (light-emitting diode) bulbs, which are up to 90 percent more efficient. Not only will LED bulbs lower your electricity usage, these bulbs last between 30,000-50,000 hours.

When you compare this to the 8,000-10,000 hours an incandescent bulb lasts, you're saving money and creating less trash when you make the switch. LED lightbulbs come in all shapes and wattages to suit your needs in each room of your home.
Skip the paper towels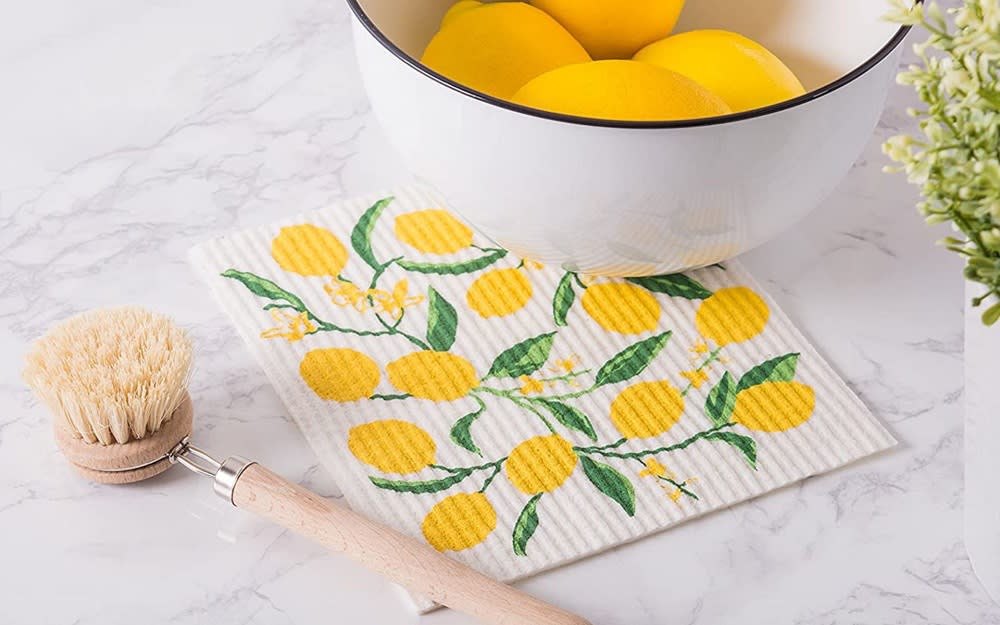 You're probably used to grabbing a paper towel to wipe a spill or clean the glass in your hand. However, you're increasing your carbon footprint each time you do. If you want to create a more eco-friendly home, it's time to ditch paper towels and replace them with fabric wipes.
One option that might excite you is the current trend of
Swedish dishcloths
. Available in a kaleidoscope of colors and patterns, these dishcloths save you money, help the environment, and complement any decor.
Install low-flow showerheads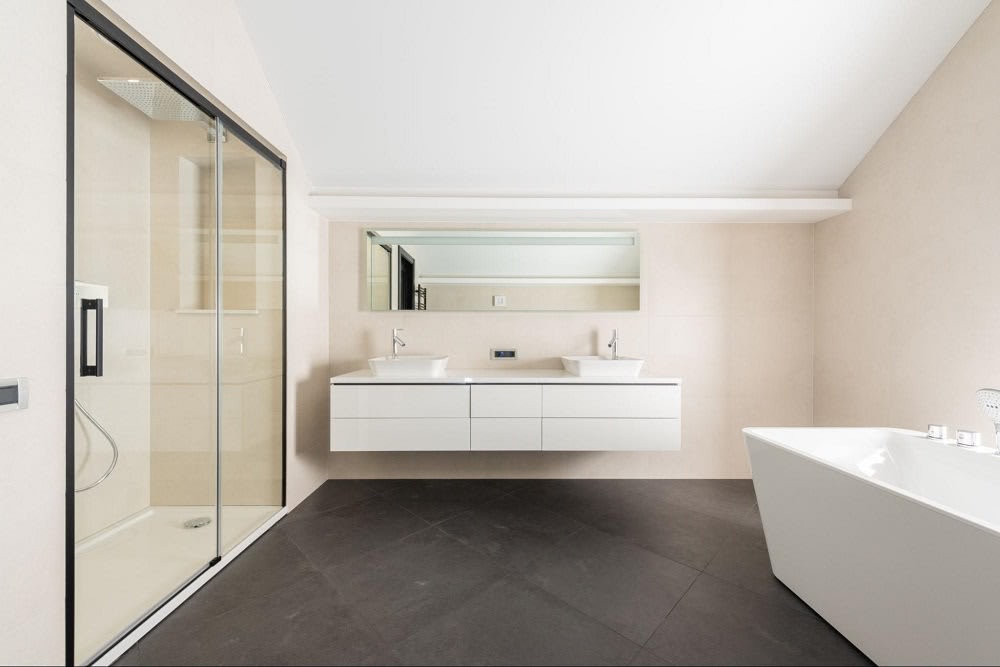 Did you know that up to 30 percent of the water consumption of most homes comes from taking showers? Lowering your water consumption is one easy way to make your home eco-friendly, and you won't notice a difference.

When you install low-flow showerheads throughout your home, you can cut your water consumption by a gallon for every minute you're in the shower. In addition to using less water, you also lower your energy bill because the water heater doesn't need to heat as much water.
Treat yourself to new appliances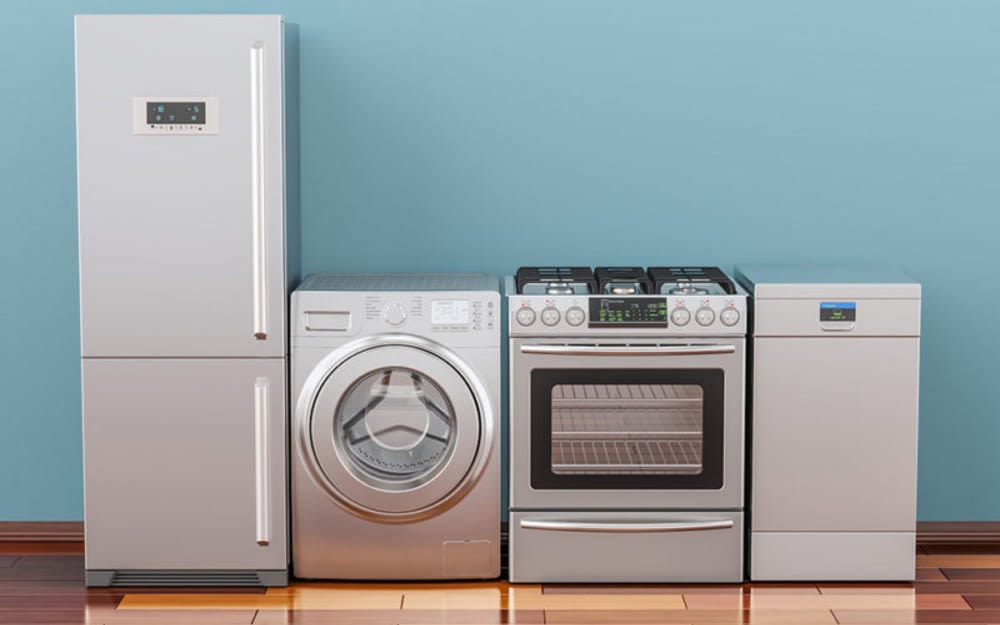 From the dishwasher to the washing machine, the appliances in your home can scrap all of your efforts at being eco-conscious. When you move into your new Washougal luxury home or Camas condo, it's a great time to treat yourself to new, energy-efficient appliances.

Not only are you helping the environment, but you're also lowering your monthly utility bills. Of course, before you replace all the appliances, you should check to see if they're already energy-efficient.
Stay on top of leaks
You might notice that the faucet in your kitchen sink drips slowly and think that it isn't a big deal. However, these small leaks and drips can turn into a massive waste of water over a period of time. In fact, in a year, it can add up to 500 or more wasted gallons of water. As soon as you notice a leak, you need to take care of it. In some cases, it's as easy as tightening a bolt, while in others, you might need to call a plumber.
Try a little cold water
Your home's water heater is consuming a lot of energy. Instead of washing your clothes in hot water, consider cold. You can also turn down the temperature of your water heater. You won't notice much of a difference when you shower or wash your hands, but lowering the temperature by a few degrees can make a large difference in your energy consumption. This helps to keep your home more eco-friendly while also lowering your monthly utility bills.
Start composting
When you begin to compost the organic materials in your kitchen, you create a natural fertilizer that can help boost the plants and greenery in your outdoor space. There are many leftovers and scraps from your kitchen that you can place in composting bin, including:


Fruit rinds

Coffee grounds

Loose tea

Vegetable scraps

Eggshells

Cooked pasta

Cooked rice
As these items decompose, they create a nutrient-rich fertilizer for your soil. This also helps reduce the amount of trash you send to the landfill.
Find your new home with David Merrick
After exploring your options for making your home more eco-friendly, it's time to begin the search for the luxury house of your dreams. David Merrick with Coldwell Banker is the expert that can help you buy or sell your home.
Reach out to him today
!