Are you ready to change the interior design of your home? A new design, a fresh coat of paint, and new furniture could greatly increase the value of your home. It will sell for more if the buyer walks into a home with a beautiful yet livable interior.


If you've been living in your home for a while, you may have become used to the look of your home. Maybe you designed the interior 15 years ago and haven't thought about it since, and as a result, you don't see what is no longer working. Styles evolve with time, and whether you're planning on selling or just want a refresh, now could be a good time for your home to evolve, too.
Add wood accents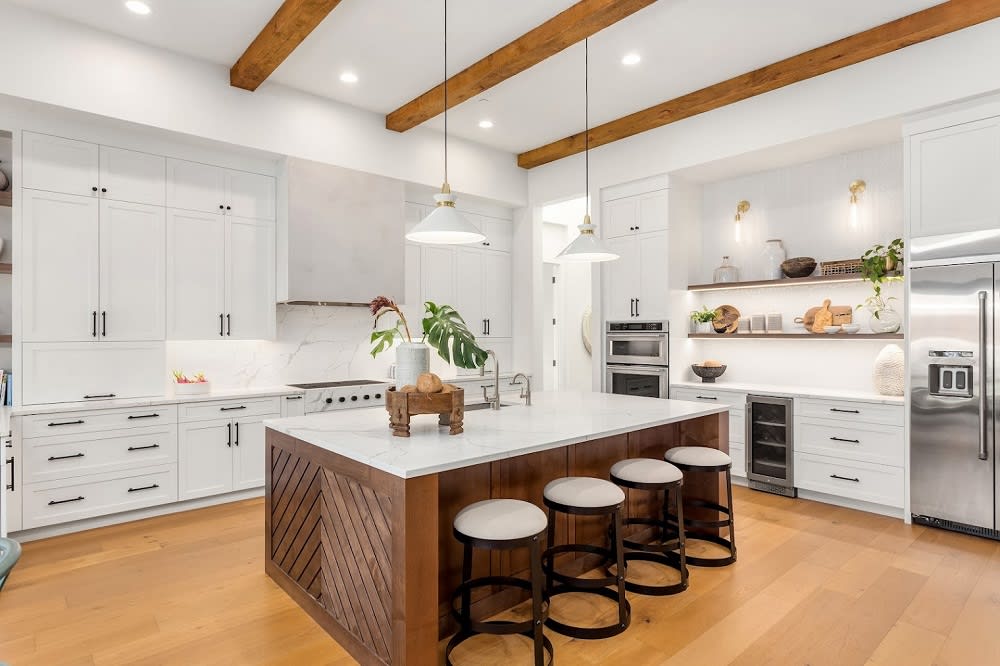 Vogue
says
that shades of brown are going to be popular moving forward into 2022, and what better way to show off a shade of chocolate brown than with wood? Camas, WA is the perfect location for a house with a strong emphasis on shades of brown because of the part of the country it is in.
When people think of the Pacific Northwest, they think of log cabins and towering evergreens. Some touches of dark wood would perfectly match the interior of your Camas, WA home to the environment outside. The town is just a short drive from Gifford Pinchot National Forest — the perfect backdrop for this design choice. You could start with some wood-paneled furniture, and if you're ready for a larger renovation, perhaps install some shiny hardwood floors and wooden cabinets in the kitchen.


There are exceptions, but generally, you want the entire house to have a consistent design. Imagine the light emanating from a stone fireplace lighting up the dark brown living room, giving your Camas, WA home a rustic yet warm feeling.
Incorporate natural elements
Vogue also recommends decorating your home with some nature-inspired items. This is one design choice that would also work very well with the location and with touches of wood. Some elements of green would really stand out against a palette of dark brown and give the home an earthy feel. It would be the perfect sanctuary for the outdoorsman in your life who wants to try out some of those famous hiking trails in the Pacific Northwest. Try something as simple as adding some potted plants to sprinkle in some color and excitement. Or maybe a unique stone conversation piece on the dark brown table next to the front door in the foyer.


This
dried grapewood branch
would look great sitting on a desk, coffee table, or mantle and would give the home more of a hint of the outdoors. A stone or marble countertop would match well with dark wood and also provide some texture to your kitchen. Moving to the exterior of the home, maybe you could have an ivy-covered wooden panel on the wall facing the backyard.
Aim for minimalism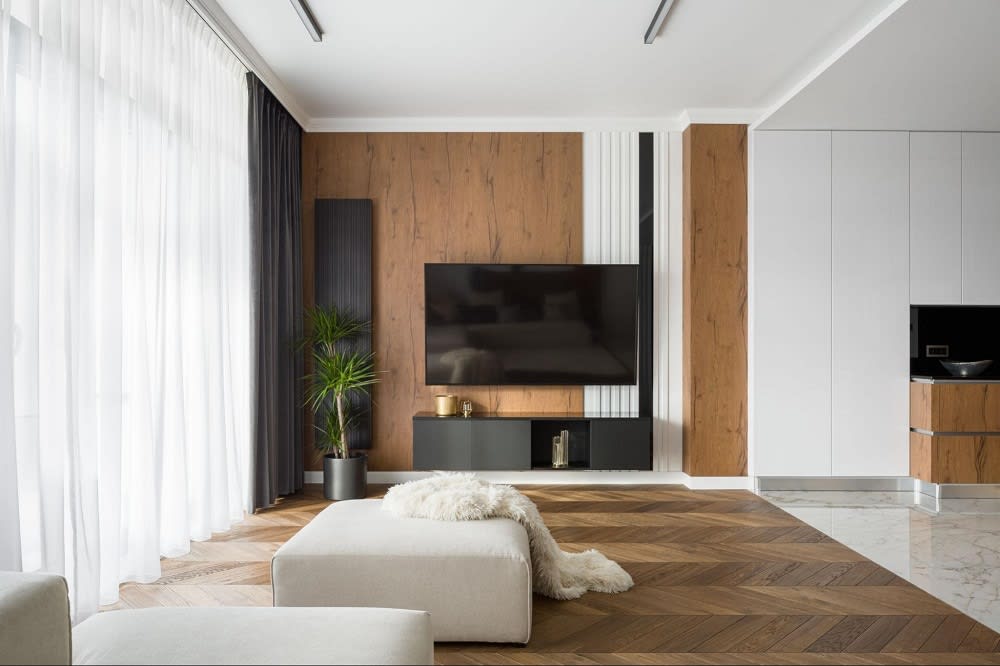 If you're not in love with the outdoorsy look for your home, that's fine. Not all homes in the Pacific Northwest need to look a certain way. Camas, WA real estate is located right outside of Portland, which is a modern, forward-thinking city. If you want your home to reflect life in a metropolis and still look modern and beautiful, maybe you should try a
minimalist
approach. This design is not just about getting rid of all your stuff — it's about creating clean, open areas in your home for a soothing, uncluttered appearance.
Minimalist designs typically use neutral colors such as white or gray, which allows for different colored decorations to really pop. A minimalist design may be simple, but it says "modern." Portland has a reputation for being a young, modern city, and no design choice better fits that mold than minimalism.
Utilize sustainable products
You don't have to have a composting bin in the middle of your living room in order to have a sustainable interior design. Sustainability matches the green, eco-friendly vibe of the Portland area. The design of your home can pay homage to the woods and the part of the country you live in while also appealing to a more urban sensibility. Using sustainable brands and products allows you to give your home a rustic feel while keeping pace with the forward-thinking, quirky city of Portland.
Sustainable furniture
often has unique and varying looks, so don't be afraid to try a few things out before finding the pieces that fit your home best.
Get started buying or selling your Camas, WA real estate
If you're ready to begin the process of buying or selling your home, contact a trusted and knowledgeable agent like
David Merrick
. He knows the area and will ensure that you get the best possible price. Camas WA homes for sale are quickly increasing in value, meaning buying now is a sound investment. Experts recommend buying soon before the prices go up.