Situated along the Columbia River as the smaller half of the Portland-Vancouver metropolitan area, Vancouver has long stood apart from its sibling city across the river in Oregon. Effectively a small town that features the population and amenities of a mid-size city, the nearly 200,000 residents here enjoy a pastoral lifestyle that's hard to find anywhere along the west coast.


A relatively affordable cost of living, excellent schools, and endless opportunities to pursue your favorite outdoor interests are three of the primary draws of Vancouver. You won't have to venture far for great food either, and practically every neighborhood is immensely walkable, each built around a central green space. We shouldn't overlook Vancouver's blossoming waterfront area, where the 5-mile Columbia River Renaissance Trail connects the 7-acre Waterfront Vancouver, 12.5-acre Wintler Park, and the 58-acre Marine Park with Downtown Vancouver
Esther Short Park
.
Indeed, these features create a beautiful place to live, but does that also make Vancouver a great place to invest in real estate?


The short answer is yes. Vancouver features all of the key ingredients to ensure that a homeowner or investor realizes a sizable ROI on their real estate investment, whatever form it may take. Vancouver offers many opportunities to meet your investment goals due to its small-town sensibilities mixed with pockets of urban, suburban, and rural property options.


Whether you seek a permanent home in which to plant long-term roots, a short-term term arrangement to propel you towards a more lucrative future, or a genuine investment with reliable income and ROI potential, here are five reasons why Vancouver real estate is an excellent investment.
Rising values
Even without the bump from the surprising pandemic-driven market of the last two years, Vancouver's home values rose. At the midway point of the previous decade, the median home value in Vancouver hovered around $250,000. A healthy market, to be sure; suffering fewer ebbs and flows than more prominent western markets. The growth was steady, establishing Vancouver as incredibly stable for new owners and investors.


Like many other parts of the country, low-interest rates and pandemic-driven demand supercharged Vancouver's market over the past two years. However, Vancouver has retained a measured yet lucrative upward trend, unlike those markets.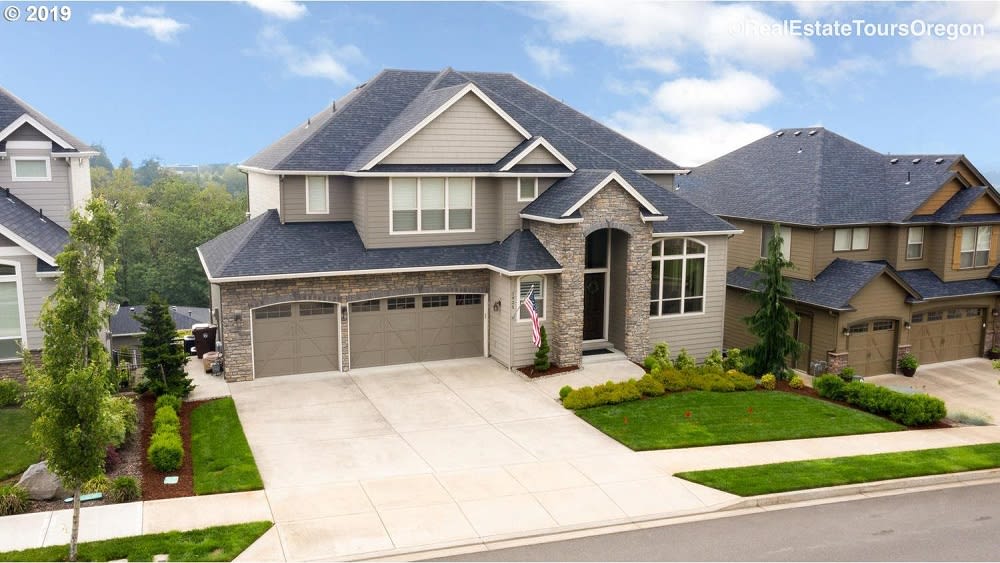 As of December 2021, the median home price in the city stood at $475,000—nearly double from seven years ago. While a decent portion of that is due to the pandemic, the prior trajectory reflected a mature, stable market with lots of room to grow for values. While supply remains a concern (contrary to other market areas), new construction has balanced unprecedented demand, especially in the luxury segment. Median days on the market are virtually unchanged from three years ago.
Yes, there's an urgency to the market, but it's far more measured than other places with similar desirability. Forecasts show that home values should increase at least another 10% in the coming year—excellent news for those concerned about missing out on the market with plenty of long-term potentials.
Outstanding outdoor recreation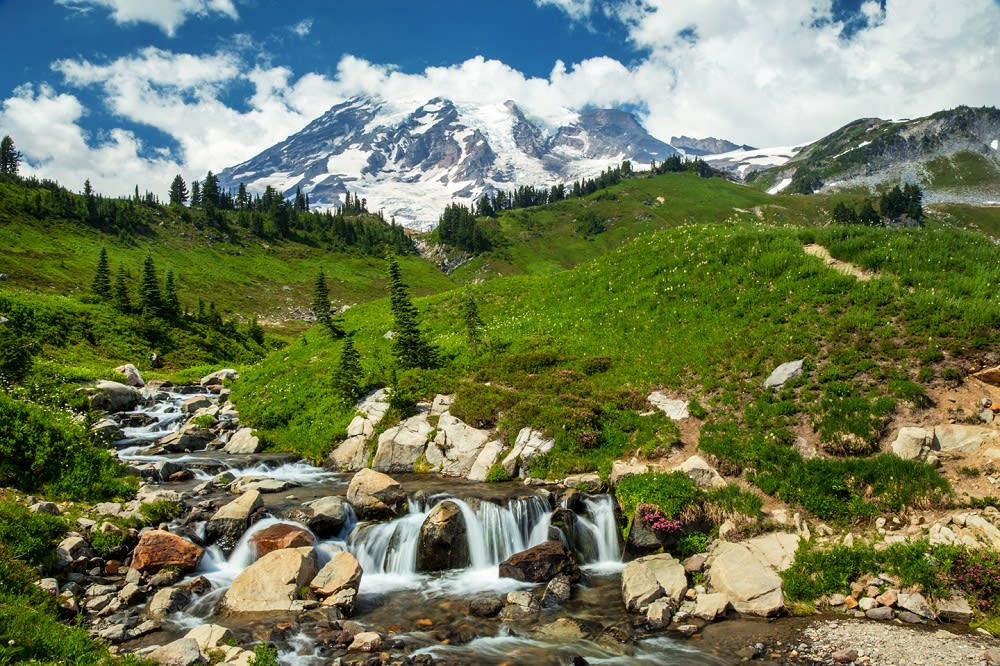 Photo courtesy of Bound to Explore, Mount Rainier National Park
We'll touch on Vancouver's lifestyle and livability later on, but the city's vibrant and endless array of outdoor pursuits warrant their own mention.


In fact, it's by no means a stretch considering Vancouver's proximity to nature as its primary draw and one of the most sought-after amenities for new and relocating home buyers. Vancouver regularly ranks as one of the top 15 cities in the U.S. for outdoor activities and as one of the best for health-conscious residents. To fully appreciate its outdoor credentials, the following are all within two hours of Vancouver:
Of course, that list doesn't mention the smaller state and regional parks scattered in both Washington and Oregon or the nearly 200 trails, parks, and waterfront destinations in Clark County.


Post pandemic, with a growing segment of the population more concerned about their health than ever before, access to the outdoors will rate even higher for those individuals, particularly millennials and older zoomers (Generation Z) with the ability to work remotely aiming to trade up their current accommodations.
Unique financial incentives
Vancouver offers a unique proposition, whether you're a home buyer wanting to lower your financial burden or a property-seeking investor wanting renters with a similar mindset.


As one of nine states without a state income tax, Washington sits in rarified, tax-free air. Vancouver residents share that advantage while also reaping the benefits of a relatively low effective property tax rate. Combined, this helps drive the state and city's appeal as a financially sound place to call home for buyers and renters.


The counter is that Washington's sales tax is one of the highest in the country. While it doesn't completely negate the benefits of "no" and "low" state income and property tax, it can dampen Vancouver residents' bottom line, especially on large purchases.


However, one quirk of living less than a 10-minute drive across the Columbia River into Portland is that Vancouver residents who shop in Oregon can take advantage of the state's zero sales tax policy. While there are some caveats to this (buying a car can be complicated, money-minded renters are very aware of the implications), this can be highly beneficial if you're an income-minded real estate investor. If you're simply a homebuyer, it can prove a boon for your long-term financial health.
An alternative to Portland
Don't misunderstand us — we adore Portland. Should your investment or home buying needs demand your next purchase be in Portland, we are more than happy to help you identify the ideal property, whatever your real estate needs may be.


If you're seeking an alternative to the larger and more hectic climate of the City of Roses, there's no better place for your real estate investment than immediately north of the Columbia River.


We've already covered a few significant differences—Vancouver is a less expensive city to live in and also considerably smaller. As great a city as Portland is, it's also one that has been expanding rapidly over the past 20 years. Remove the Washington state share of 500,000 residents from the metropolitan population, including Clark and Skamania Counties, and greater Portland still registers more than 2 million people.


Vancouver offers an ideal lifestyle without the premium for home buyers wanting to capture a slower pace of life or investors avoiding ultra-high demand and top-of-the-market prices. Further, though both Portland and Vancouver offer a surprising array of home choices relative to their size, Vancouver requires less compromise.


Often, the bigger the city, the more homogeneous it becomes. There's a lot of charm to be had in Oregon, but you'll have to venture farther out from the city center or pay extra for the privilege of having the best of both worlds. In Washington, there's no such trade-off. With more than 50 distinct neighborhoods and a seamless blend of small-town, urban-suburban-rural vibes, it's hard to argue against all of the comfort and convenience of a larger city without the headaches that sometimes come with it.
Lifestyle
Finally, let's revisit our initial highlight reel of what makes Vancouver a fantastic place to live. For starters, the livability of Vancouver and its neighboring suburbs of Camas, Ridgefield, and Washougal is off the charts. Washington state is often rated as one the best states to call home.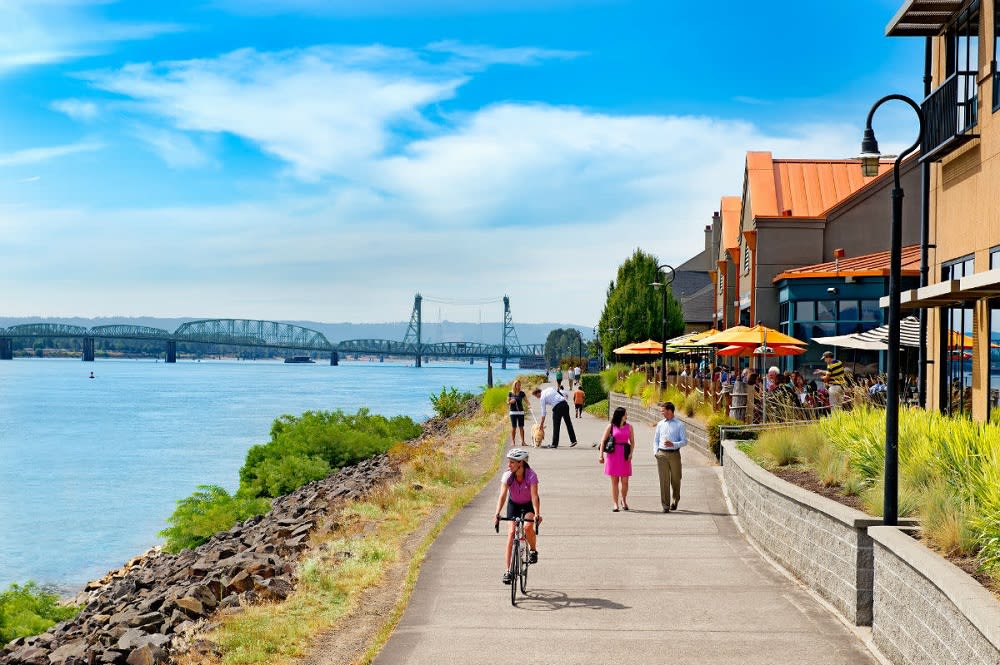 Yes, these communities are growing, but they remain at the stage where residents or investors can make a sound investment that pays off long term. People want to live here, and they're discovering a highly-desirable lifestyle early in its evolution.
There's a growing business community and excellent public and private schools. The city boasts an eclectic dining scene, a burgeoning world-class waterfront, and a commitment to community that shines within each Vancouver neighborhood and Clark County as a whole. It certainly helps that the city is awash in walkable green spaces with parks, recreational areas, hiking, and biking, never far from your front door.


If you are looking for a home or investment property in one of the most idyllic and sought-after locations in the Pacific Northwest, there's no better time to invest in Vancouver real estate.


Ready to explore even more of the best that Vancouver real estate offers?
Contact David Merrick today
to start your home buying or selling journey. From Vancouver luxury homes for sale to Camas and Washougal real estate, allow David's experience and expertise to be your guide to Vancouver, Washington's luxury real estate market.
*Header photo courtesy of Visit Vancouver