Located along the banks of the Columbia River just north of Portland, Oregon, Vancouver, Washington offers its residents one of the most idyllic locations to call home.


Framed by mountains and boasting a remote, small-town feel but with easy access to big-city amenities, Vancouver is indeed the best of all worlds. The town's beauty makes it a popular location for festivals, concerts, and a blossoming arts scene that is one of Washington's most culturally-rich experiences.


You also don't need to trek into Portland for world-class dining and entertainment (though it's nice knowing that option does exist). Vancouver possesses an outstanding roster of restaurants, bars, and breweries on par with the most notable west coast cities. Add to the mix no state income tax (plus no sales tax in neighboring Portland), an outstanding spring to fall downtown Farmers Market and excellent schools, and it's easy to see Vancouver's appeal to those looking to buy and sell real estate.


As you might expect with such a vibrant town, Vancouver's real estate scene is incredibly eclectic. A mix of old and new, stately and quaint, and urban and rural, Vancouver's numerous high-end neighborhoods present the discerning buyer with plenty of choices.


Real estate in Vancouver is also highly competitive. Median home price has gone from just under $350,000 at the start of 2019 to nearly $500,000 entering 2022. Homes regularly sell for above the list price—roughly 62% of all homes at the end of 2021. Two-thirds of all homes listed go pending within two weeks of their initial listing. The most desirable properties barely last a few days, some only a few hours, before eager buyers stake their claim to what is ultimately an incredible home.


To say Vancouver real estate offers a unique challenge for buyers and sellers alike is an understatement. Vancouver is a tough market to navigate alone between buying an exceptional home for the right price or maximizing the most from an existing home for a lucrative sale. A seasoned, experienced professional representing your best interests is critical to a successful home purchase or sale.


If the time is right for you to buy a new home, or if you're ready to sell an existing property, here are four benefits (two for buyers, two for sellers) of working with a Vancouver real estate agent.
For Buyers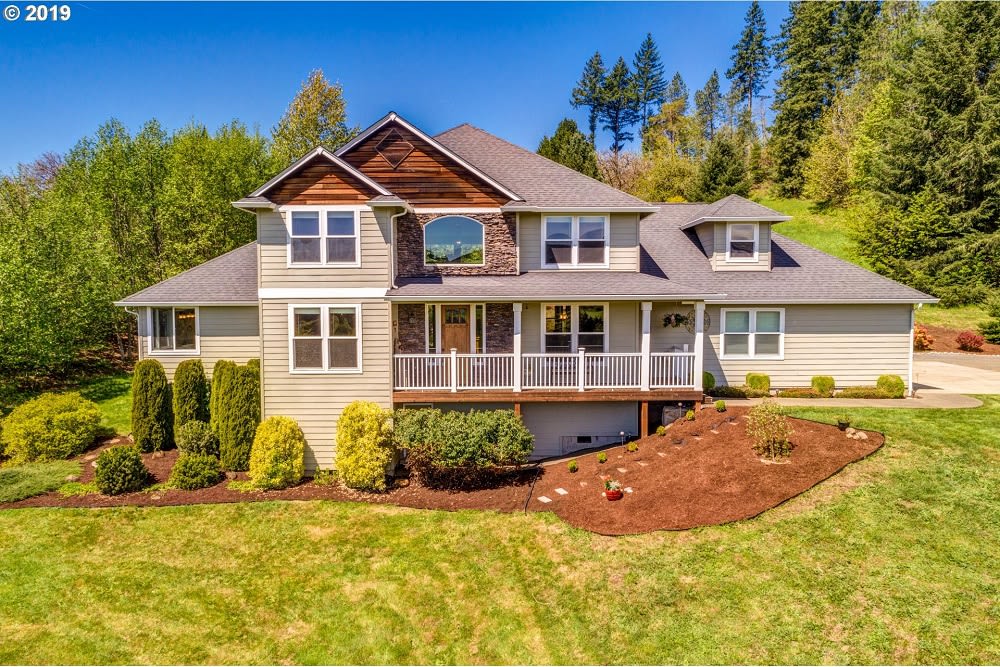 Whether you're relocating to Vancouver from elsewhere in the state, region, or country or simply looking for a new or different experience within the city, the buying process can seem daunting. A real estate agent well-versed in Clark County's unique property scene helps reduce your stress and allows you to focus on finding a new place to live.

Local knowledge
Vancouver offers an attractive market for those seeking high-end homes. At first glance, Vancouver is a relatively straightforward property market. With more than 185,000 residents, Washington state's fourth-largest city—behind Seattle, Spokane, and Tacoma. But Vancouver's location adjacent to Portland and thus offering an alternative to living in Oregon's largest city often means greater competition for housing.


A local Vancouver agent working for you provides a considerable advantage in securing the perfect home. More than identifying properties, the best agents bring deep-rooted local insight and information to your property search, including data about:
Pros and cons of Vancouver's most sought after neighborhoods

Vancouver schools, both public and private

Significant employers and employment centers

Areas fit for those raising a family, seeking an active lifestyle, or those wanting an urban or rural environment

Zoning codes and local ordinances

Popular Vancouver hotspots including favorite restaurants, popular cafes, energetic clubs, or relaxing parks and recreation sites

Purchase history of specific communities—those on the rise or those losing favor

The overall price, and if a home is marked correctly or overvalued, even within the current hot market
Top Vancouver buying agents are focused on turning your home buying dreams into a reality. Through personal service and attention to detail, they make your home acquisition process a productive, well-informed, and enjoyable experience.

A home and location that fits your goals
While Portland is the more notable of the Portland-Vancouver metropolitan area, Vancouver's reputation as one of the best places to live in the Pacific-Northwest is well-known. More than just a suburb, Vancouver is a lively and stunningly beautiful place to call home, and finding the right property is no small task.


Consider that Vancouver features many great luxury neighborhoods both within and just outside the city borders, including:
Battle Ground, Washington

Downtown Vancouver

Camas, Washington

Cascade Park

Lacamas Lake

Lacamas Shore

Felida/Salmon Creek

Fisher's Creek - Fisher's Landing

Hockinson - Velvet Acres

Ridgefield, Washington

Washougal, Washington
Each of these communities features its own vibe and local aesthetic. And more than one will carry plenty of appeal for you.


Here, a Vancouver real estate agent proves your greatest asset—narrowing down the viable options so you can identify the location and home best-suited to your needs.


Your Vancouver agent guides you to the areas that fulfill your home-buying goals, whether you are looking for a forever home within an excellent school district or an income-generating investment with proximity to the best shopping and dining experiences. Or, perhaps a property with historical or architectural significance, close to outdoor pursuits, or something with extra entertaining space. Regardless, your agent ensures that you will meet your criteria.


Most critically, your Vancouver agent simplifies what could otherwise be a long, drawn-out process. They take your list of needs, wants, and must-haves and deliver to you a home that fits your budget and your lifestyle.
For Sellers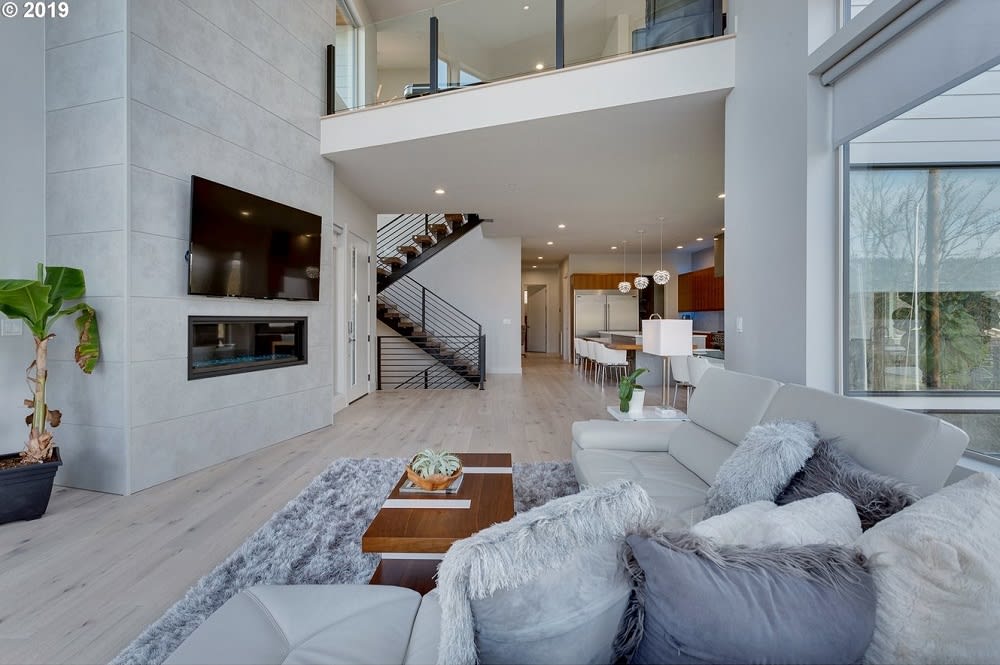 Of course, buying is just one side of the real estate equation. When the time comes to list and sell your Vancouver home, your needs and requirements are dramatically different. Upon hitting the market, no longer is the property your home but an investment with value to maximize. And you want a deal made quickly to move on to the next stage of your real estate journey.

Don't sweat the small stuff
A real estate agent provides a buyer with a home purchase, and they offer a similar advantage for sellers. They simplify the often arduous pre-listing task of prepping your home to appeal to buyers, allowing you time to focus on your future endeavors instead of the burdens of generating a lucrative sale.


Even in popular cities such as Vancouver, where high demand and low inventory are fueling an unprecedented seller's market, the listing process still encompasses multiple months. Preparing a home for sale takes an extensive amount of time. Consider the following elements necessary for prepping a home listing:
Compile and organize presale documents

Schedule a pre-listing inspection

Choose contractors for repairs, touch-ups, or improvements

Clean, declutter, and depersonalize

Hire a stager, photographer, or even a web developer

Research comparables and determine the home's place within the market

Host an open house or coordinate individual home tours for prospective buyers
Selling luxury housing is a significant undertaking in valuable markets like Vancouver.


Coordinating the pre-listing and marketing aspects of the home sale is where a Vancouver real estate agent will impart a sizable impact. They take on many of the more time-consuming tasks while advising you on how best to approach those steps that require your direct involvement, resulting in a sales process that is considerably less stressful.

Experience
When it comes to selling a home, a Vancouver real estate agent's greatest strength is their experience. Not just the volume of homes they've sold in their career, but the insight they've gained with each transaction—real-world knowledge that informs your own personal property sale.


That experience shines through in the post-listing process, when a seller faces accepting and reviewing offers, conducting negotiations, and working through assessments, inspections, and appraisals. The seasoned real estate agent prepares you for the process, its many ups and downs, and how to face the challenges confidently.


Further benefits include your agent's access to industry data points not readily available to the general public. To be sure, their pre-listing recommendations come from a place of knowledge and draw upon Vancouver's historical sales, current comps, listings, sub and primary market conditions across Clark County, and relevant information from Portland.


They'll know what to do to price and position your house to sell, how to market your property to draw in motivated buyers, and the negotiation tactics to generate the outcome that fulfills your personal goals.


Most critically, the best agents benefit you by concentrating on selling your Vancouver home so you can focus on your future.


Ready to explore the best of Clark County real estate and purchase a luxury Vancouver home? Or is it time to sell your property and make the most of a hot Vancouver market? Regardless of your home-buying or selling journey,
contact David Merrick today
. David's years of experience and expertise will guide you through Vancouver's luxury real estate market and ensure your transaction is a resounding success.