Vancouver, WA, is the fourth largest city in the state and houses more than 190,000 residents. It sits right on the north bank of the
Columbia River
on the Washington-Oregon border.
Vancouver real estate has a
median home price
of about $525,000, which is up slightly from last year's median price of $500,000. The area is in a seller's market, which means that there are less Vancouver homes for sale available for sale than there are buyers in the market to nab one.
The area of Southwest Washington takes up about half the geographical footprint of Western Washington, and includes at least 18 towns and cities, such as Aberdeen, Longview, and Olympia. Olympia is the state capital and lies about 60 miles southwest of Seattle. About 56,000 residents call Olympia home, and the area is considered a main cultural hub in the southern region of
Puget Sound
.
If you're a homeowner in any one of the towns or cities in this gorgeous area of the state, here are some helpful hints on how to maintain your home throughout the year.
Monthly checklist
Don't wait until Spring cleaning season to maintain your home amidst Vancouver homes for sale. Many areas, if left unchecked, can quickly morph into costly problems to fix. Here's a list of items to monitor each month and invest in fixing at the first signs of weakening before an item fails completely.


Furnace: Clean the filter to get rid of dust buildup.
Water softener: Refill any salt that's evaporated.
Showerheads and faucet aerators: Clean them thoroughly to get rid of built-up mineral deposits
Tub and sink drains: Check for debris and buildup.
Smoke alarms, carbon monoxide detectors, circuit interrupters and fire extinguishers: Test for efficacy.
Electrical cords: Check for wear and damage.
Heat registers and vents: Dust and vacuum.
Air vents: Clean and remove any blockages.
Water heater: Flush it out to get rid of any built up sediment.
Garbage disposal: Clean it with ice cubes and lemon rind, then flush it out with boiling water and baking soda.
Fall checklist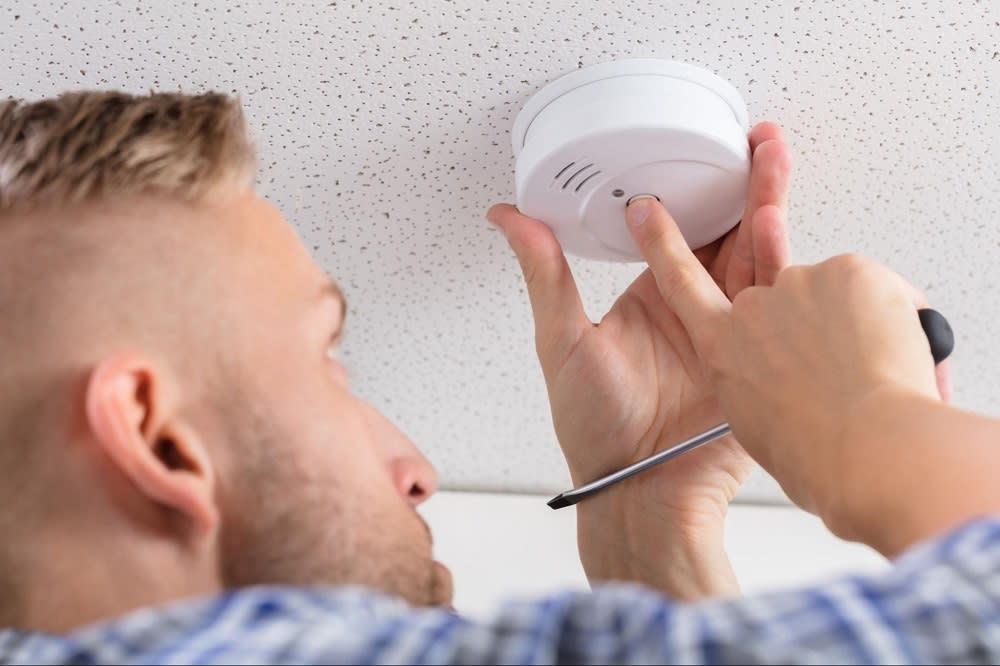 Photo courtesy of Shutterstock

As we get further into fall, it's the last chance you'll have before winter sets in to handle outdoor maintenance of your Vancouver real estate in relative comfort. Fall is also a good time to engage repair professionals because they're usually swamped during summer months. Hint: book them a few months ahead of the time you think you'll need their services.


Install smoke detectors on every floor.
Hire a pro to inspect heating and cooling systems so you can make repairs before winter arrives.
Rake up leaves all around your property. Delaying will only make the job messier, slimier, and more physically taxing.
Hire a professional to inspect the fireplace for stuck flues and damage.
Check window and door efficiency, and replace them or their seals as needed.
Paint your house, if needed. Make sure not to paint on rainy or humid days because the paint won't dry completely.
Power wash the house, windows, gutters, and siding.
Inspect the roof and replace any missing shingles or tiles and repair any leaks.
Patch driveway and walkway cracks.
Shampoo the carpets. As with painting, do this on a warm, sunny day so the carpets can dry completely.
Clean all the window and door screens.
Remove lint from the dryer vent.
Repair loose fixtures, locks, and handles on exterior doors.
Check all electrical wiring and cords for fraying and damage.
Drain in-ground sprinklers, and bring outdoor hoses inside so they don't freeze and rot.
Wrap outdoor faucets and pipes with insulation. Believe it or not, pipes can freeze even if it's not snowing.
Make sure the water heater is leak-free.
Winter checklist
Even in the short, dark, cold and rainy days of winter, Vancouver real estate needs maintenance. If you've been an attentive homeowner up to this point, winter maintenance will be a piece of cake.
Cover your air-conditioner. In other words, don't just throw a tarp on it. Purchase a pre-made or custom-made cover that protects the unit on all exposed sides.
Check the basement during "thaws" for any leaks.
Inspect the roof, downspouts, and gutters for damage after storms.
Vacuum out the exhaust fan and grill in the bathrooms.
Clean out drip trays in the fridge and vacuum the fridge and freezer coils.
Clean all the drains in the house.
Spring checklist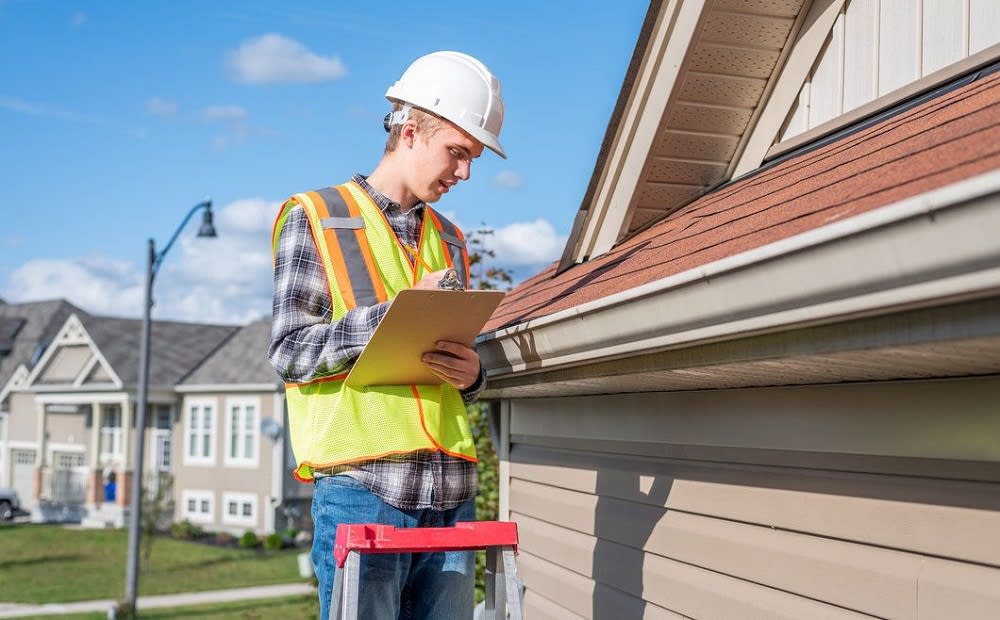 Photo courtesy of Shutterstock

The beginning of spring signals a checkup to make sure your home and its components survived the winter, no matter how mild.


Inspect roofing for damage and leaks.
Clean the window and door screens.
Change the filter on your air conditioner.
Inspect your deck and refinish it, if needed.
Power wash the windows and siding to remove winter weather buildup.
Clean gutters and downspouts.
Replace the batteries in all in-home detectors.
Hire a pro to inspect septic tanks.
Assess all the bathroom and kitchen caulking and replace as needed.
Vacuum out the dryer vent.
Inspect the chimney for post-winter deterioration or damage.
Repair or replace worn caulking and weather stripping from your home's windows and doors.
Inspect outdoor sprinkling systems for damage and remove insulation from outdoor faucets.
Service your air-conditioning system.
Fertilize the front and back lawns.
Flush out and drain the water heater and fix any leaks.
Summer checklist
What better time to be outdoors than summer? While you're at it, you can check these tasks off your to-do list. Your home will thank you.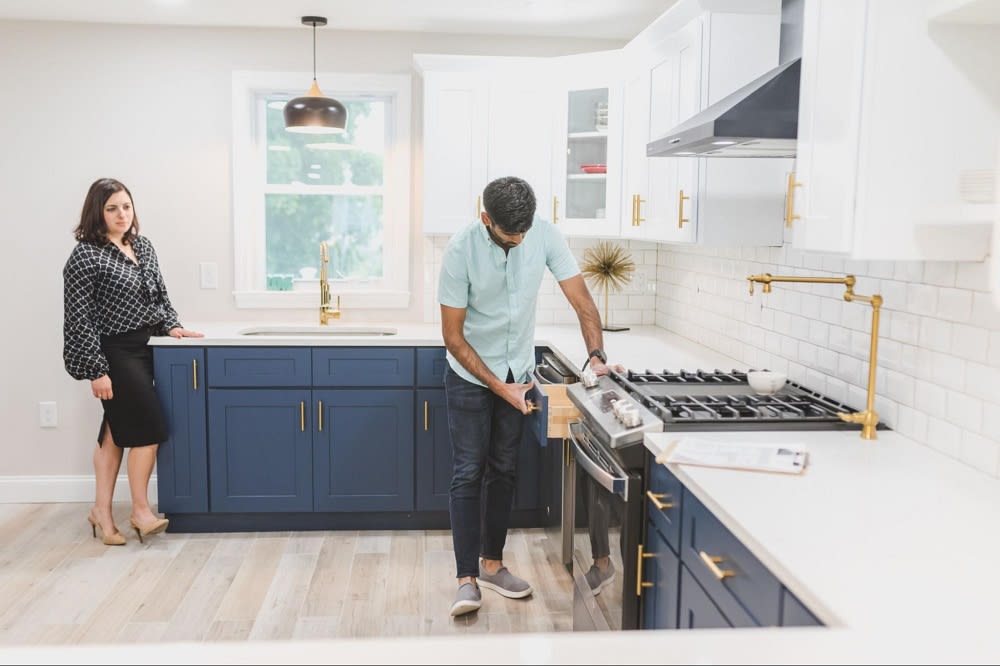 Photo courtesy of Pexels
Oil everything garage-door related.
Vacuum lint from all washer hoses and dryer vents.
Clean exhaust fan filters.
Thoroughly clean fridge and freezer coils and clean drip trays.
Repair any leaks in the automatic dishwasher.
Inspect kitchen and bathroom fixtures and cabinets for leaks.
Replace faucet and showerhead washers as needed.
Inspect all grout and replace, if needed.
Take care of landscaping. Prune and weed as needed.
Plan to list your home? Vancouver homes for sale that have been properly maintained in every season will not only show better, but they will also more easily pass a home inspection and will sell for top dollar. When you're ready to list, reach out to trusted local agent David Merrick for assistance.

*Header photo courtesy of Shutterstock