If you're planning to list a luxury home for sale, you should price it competitively if you want it to sell quickly—and for the most money possible. Fairly priced homes are more likely to be popular among buyers, and an accurate comparative market analysis creates the opportunity for enthusiastic buyers to bid a home higher than its listing price.

An experienced luxury realtor will diligently guide you through the pricing and preparation of your home. Beyond hiring the right agent, staging is the next most important process in preparing your luxury home for sale. To ensure you are fully prepared to sell your home, here are a few ways to get started.


Declutter
Clutter will make your luxury home look cramped, small, and occupied. If you've owned your home for years, it's likely you've amassed some clutter—including papers, books, tools, art supplies, and other useful but visually-unappealing items. Before you list your home for sale, take some time to go through each room and remove anything that takes up valuable floor or storage space. A good rule of thumb is to remove anything that you won't need immediate access to throughout the selling process. To ensure your packed away clutter doesn't crowd your closets, basements, and storage spaces, rent a storage unit where you can keep your items until they can be moved to your new home. Ultimately, this will make both the moving process and the selling process easier for you to manage.
Deep clean
Regardless of how neat and tidy you've kept your home through the years, it's vital to show your space some extra attention before listing. It's a wise and profitable idea to hire a professional cleaning service, as the deep cleaning process is extensive and better left to the objective eyes of a professional. A cleaning service will take one extra task off your to-do list and ensure the job gets done right. Ask your Vancouver real estate agent to connect you with trustworthy cleaners who specialize in preparing luxury homes for the market.
Depersonalize
The main goal of staging is to encourage potential buyers to visualize themselves living in your luxury home. This is difficult to achieve if your walls are covered with diplomas, awards, and family photos—or when your shelves are filled with books, sports memorabilia, and knick-knacks. Before you list your house for sale, go through each room and remove any items that are highly personal and may not be appealing to a wide variety of buyers. Put them in your storage unit until you're ready to bring them into your next home.
Neutralize color schemes
While you may love your quirky art and statement walls, buyers will have a more difficult time picturing themselves living in your space if it's unique to your taste. To appeal to the widest spectrum of ideal buyers, make your home as neutral and broadly appealing as possible. This includes giving rooms a fresh coat of paint in a neutral color and removing any brightly patterned decor. This will make rooms appear fresh, new, and well-maintained.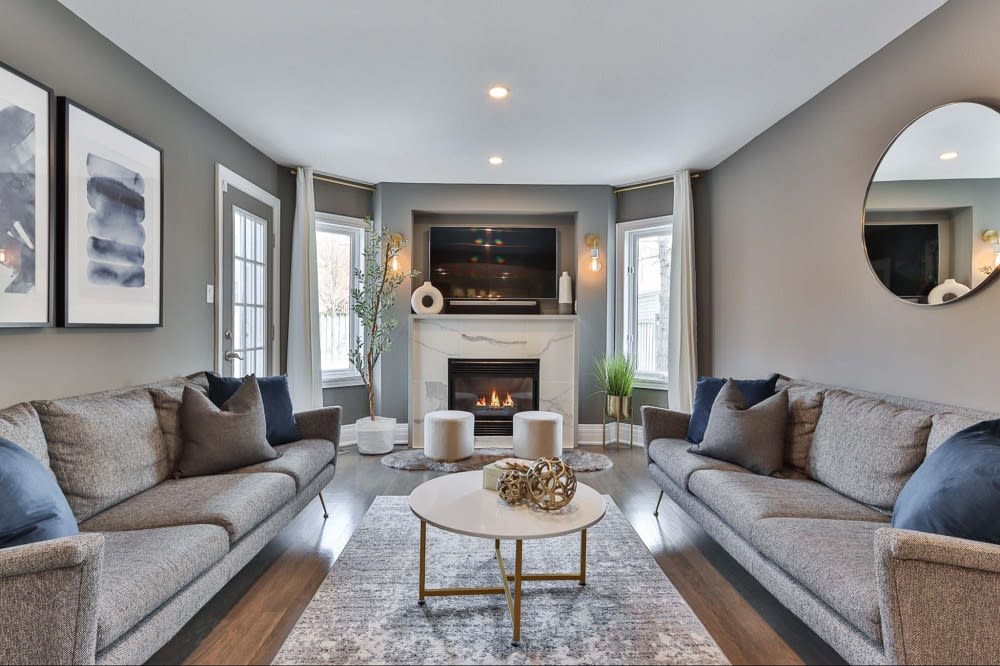 Professional staging
SW Washington and Portland Metro luxury homes that are professionally staged sell for an average of 17% more than those that are not—and sell an average of 87% faster than their competition. Your SW Washington and Portland Metro real estate agent will help you find a staging professional who has documented sales experience, a good reputation in the local market, and who will help make your home as appealing as possible to potential buyers by adding, removing, and rearranging furniture and decor. Your stager will also make sure each room in your home has a designated purpose so that buyers can clearly visualize themselves living in your space.
Improve curb appeal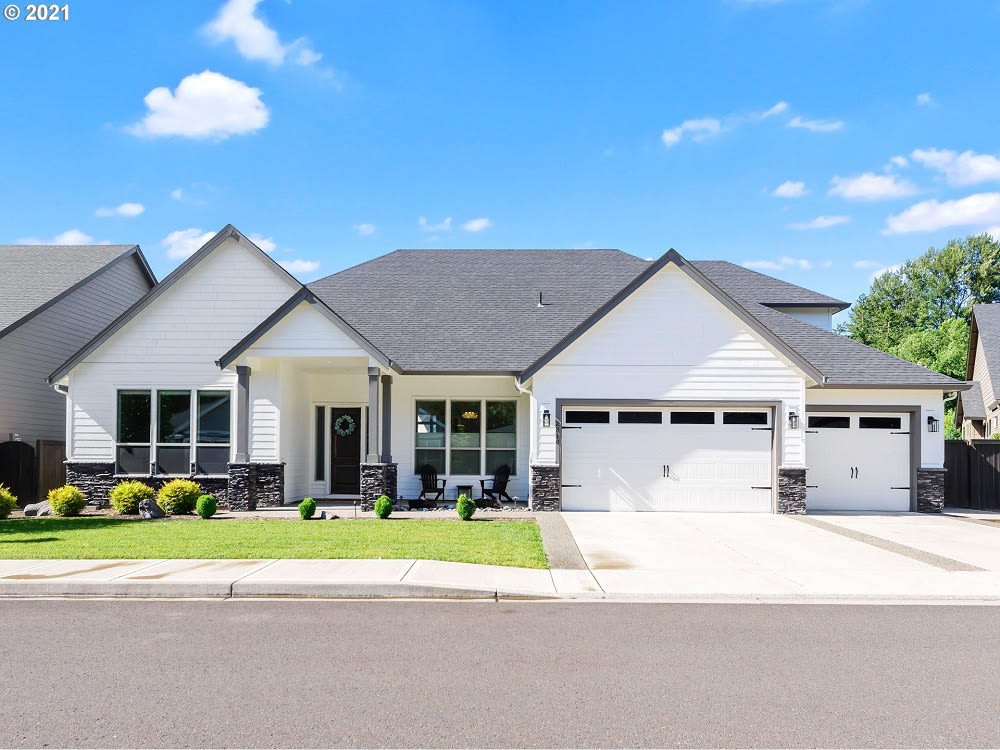 Potential buyers for luxury homes will begin to form their first impression before they set foot inside the house. The front exterior of your property is responsible for your home's curb appeal and is a vital part of the staging process. To boost your curb appeal, make sure your lawn and landscaping are neat and tidy, that there is no visible damage or exterior clutter. You should also consider painting or replacing your garage doors and/or front door, and adding some high-quality furniture to your front porch. Installing solar-powered exterior LED lighting will also increase the safety, security, and visual appeal of your Vancouver real estate at night.
Looking to list a luxury home for sale?
If you're ready to sell your luxury home, you need to follow best practices to ensure that the property capitalizes on what buyers are searching for in a piece of real estate. Reach out to experienced SW Washington and Portland Metro real estate agent David Merrick to walk you through the staging process and ensure you get the best offers for your luxury home. For the best market insights, negotiation, and customer service in the SW Washington and Portland Metro area, contact David today.