When you're looking for the best in Vancouver real estate, you may want to take a look at recently sold homes in the area to give you a better idea of current going rates, the types of properties hitting the market, or even the types of properties most often listed by the real estate agent you're working with. At
David Merrick Real Estate
, we regularly look over the properties sold throughout the Vancouver area — both the ones we have listed and others — to get a solid idea of market trends and the best options available on the market today. Are you interested in Vancouver luxury homes? Take a look at these recently sold homes in the area. Interested in selling your property? These recently sold homes in Vancouver can help you understand current pricing trends and navigate the process of putting your home on the market.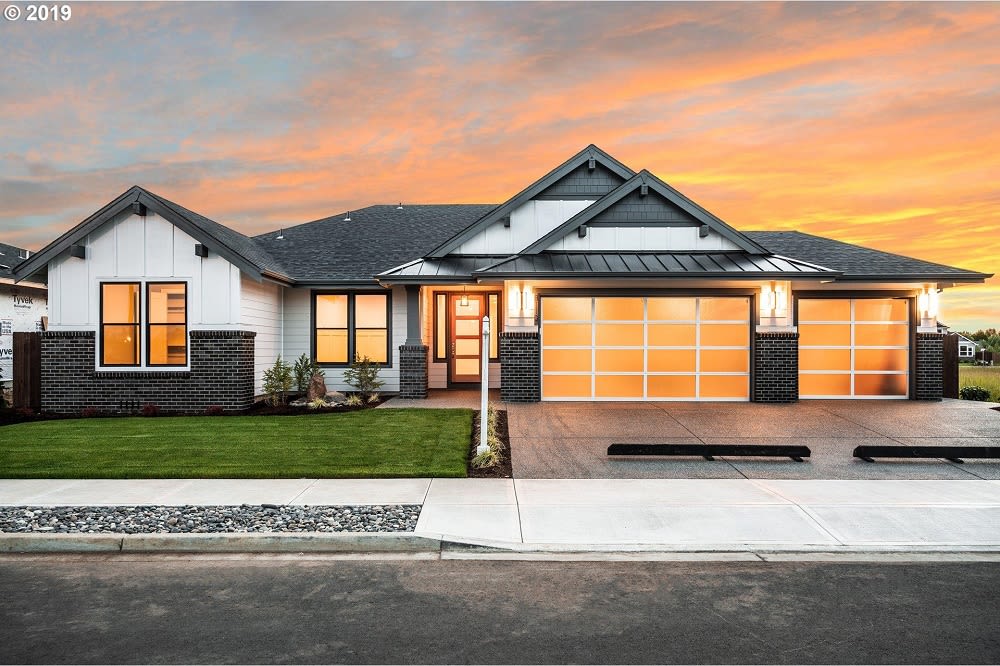 This spacious, one-level property has three bedrooms, two and a half baths, and office space for those interested in working from home or having a home office on hand when they need it. The spacious property includes custom cabinetry, stained maple engineered hardwood, and slab quartz counters for a true luxury feel throughout the property.

Not only does it offer luxury indoors, but this spacious property also takes the luxury outside with a huge outdoor living space on a .23 acre lot. With so many people choosing to embrace outdoor living spaces as an opportunity to expand their indoor space, this property certainly delivers.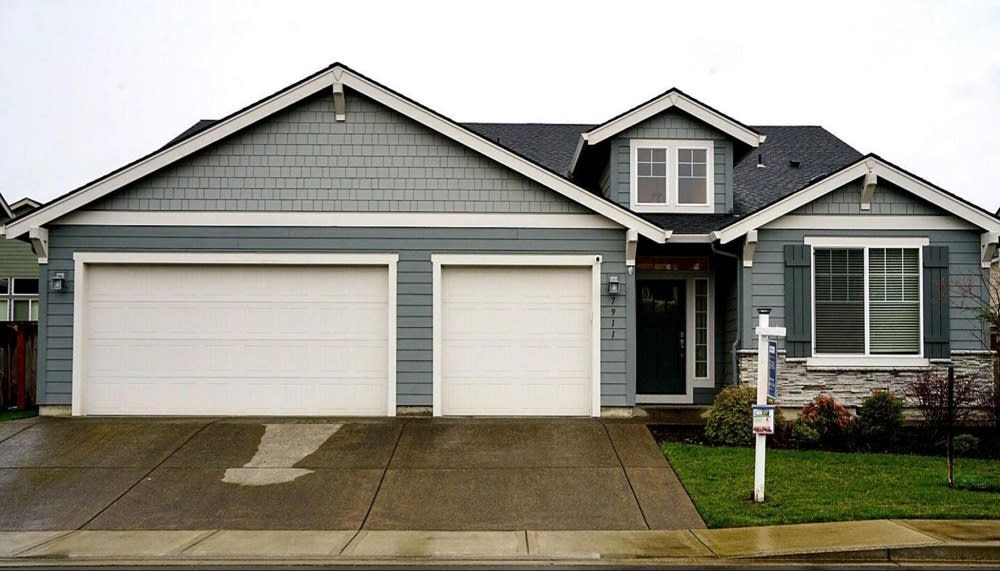 At 7911 NE 180th Ave, you'll find a home focused on the latest smart technology, including a built-in sound system, sprinkler systems, and high-speed internet. The property contains smart appliances, a smart thermostat, and all the amenities needed to help a family feel right at home as they dial in and stay connected no matter where they are.

This property has a gourmet kitchen, four bedrooms, and a den, with more than 2,400 square feet of living area for families to enjoy and explore. It also has a next-generation unit with a separate entrance and yard, making it the perfect solution for multigenerational housing or families that need additional space to grow. The covered patio also means that families can enjoy additional space outdoors, making the most of outdoor living opportunities.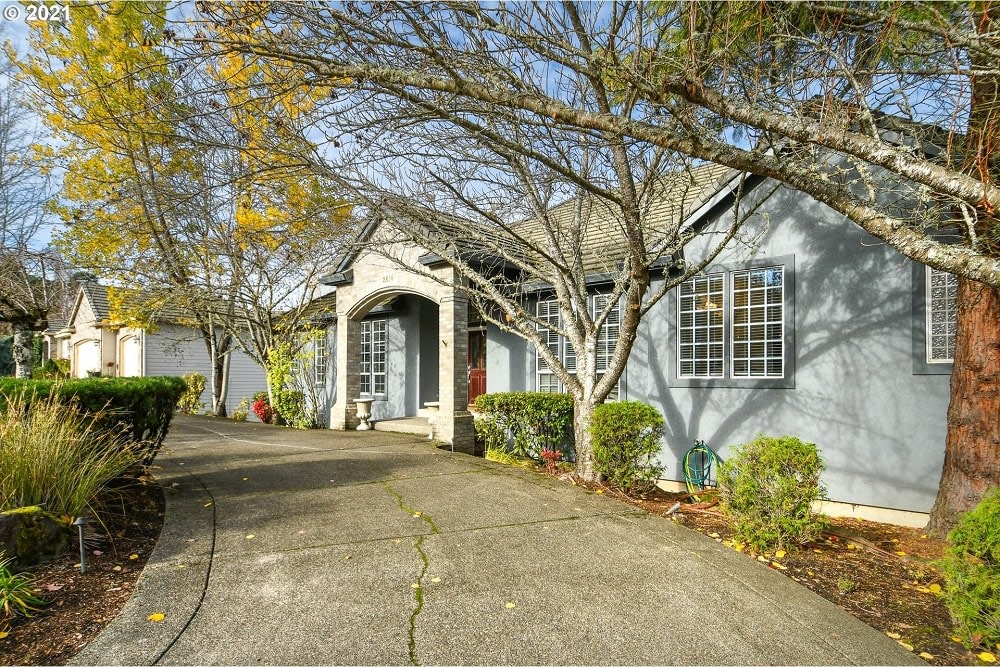 Here we have a waterside home, one with gorgeous views of Salmon Creek and ample natural light from its many large windows. The great room warms to a cozy fireplace and yields to an adjacent library. Cooking is a delight in the gourmet kitchen, where cherry cabinets and stainless appliances stand at the ready, and dinner is served (or can be served) in the formal dining room, also on main.
The home's lower level, meanwhile, boasts a large family and game room with a bar, another fireplace, sauna, and four bedrooms. There is plenty of storage throughout the house; in the four-car garage, there is room to park your RV or boat on the parking pad.
With nearly 5,000 square feet of living area, this is an ideal setup for homeowners who need space to spread out. Like many properties currently selling throughout the Vancouver area, it allows room for families to spread into the outdoors as part of their routine.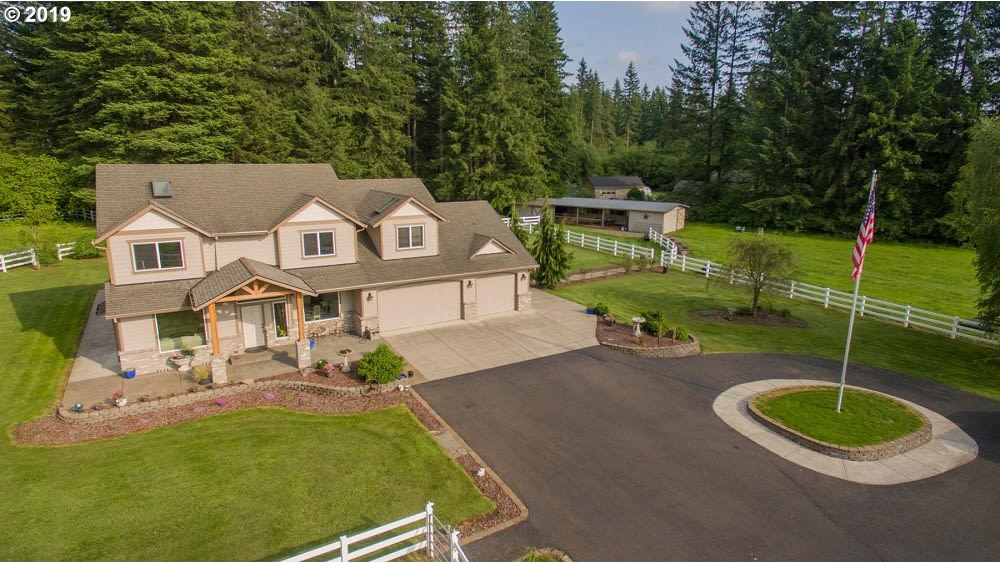 Here we have a private corner lot in Hockinson with more than seven acres on the fully usable lot. Of the home's four bedrooms, one is on the main floor. The gourmet kitchen connects to a breakfast nook that gives onto the family room - ideal for weekend brunches.
Back outside, the property is cross-fenced with a pasture, four-stall barn, and tack room. Between the seven acres of land and the 3,000+ square feet of space indoors, the estate has a retro-rural feel despite having been built relatively recently, in 2002. Family and friends will love to visit during times when you want company, and you'll live a pleasantly insular life whenever you're home.
At 2411 SE 190th Ave, the property boasts a great deal of natural light in every room of the house. Large windows help open up the interior and make it feel bright and spacious while the open floor plan on the main level helps increase the overall sense of space as you move through the home. This property has been recently updated, complete with a new roof and paint, a remodeled kitchen, and new carpet and flooring throughout the property. Thanks to those updates, the property puts its best foot forward.

Like many of the other properties that have recently been sold in Vancouver, this property boasts a fenced backyard, which makes it possible to engage in more outdoor living activities.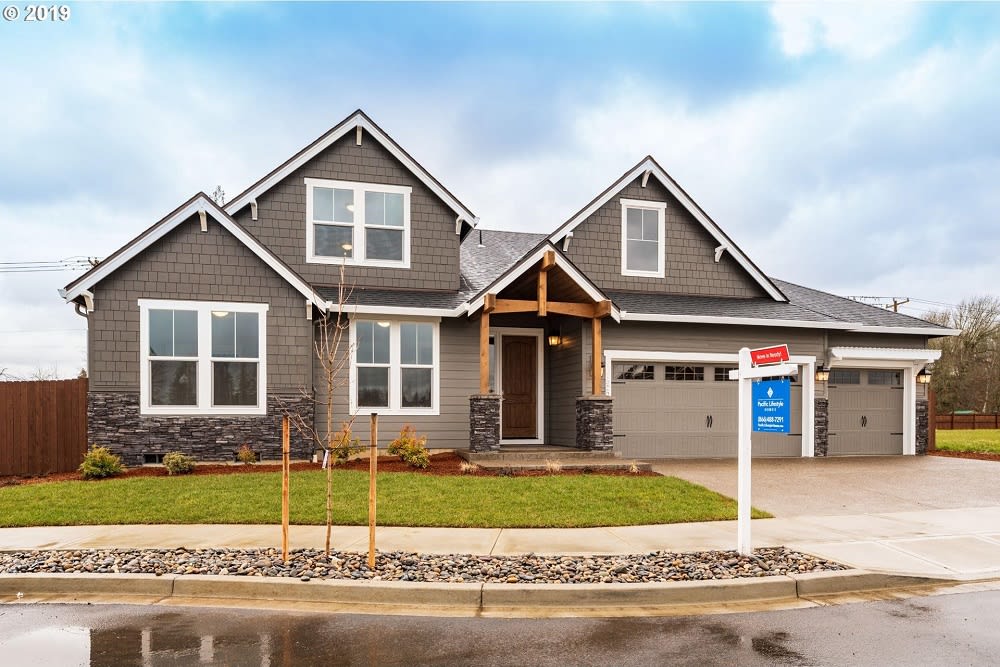 An exploration of 18204 NE 82nd St quickly reveals immense luxury and a focus on space. With 3,097 square feet of living area, including 3 bedrooms and 3.5 bathrooms, this property is focused on offering all the space you could need. The attached 3-car garage has plenty of extra room for storage or vehicles for a family, while the covered back patio allows the owners to enjoy outdoor living at its finest.

The brand-new kitchen includes features designed to appeal to many hobby and master chefs alike, including a large island with a granite slab countertop perfect for cooking, hanging out with family, and more. In addition, the kitchen contains a double oven that will allow for more cooking freedom and convenience and stainless steel appliances that help make cooking easier. The property is also conveniently located near a variety of other amenities, including parks, shopping, and more.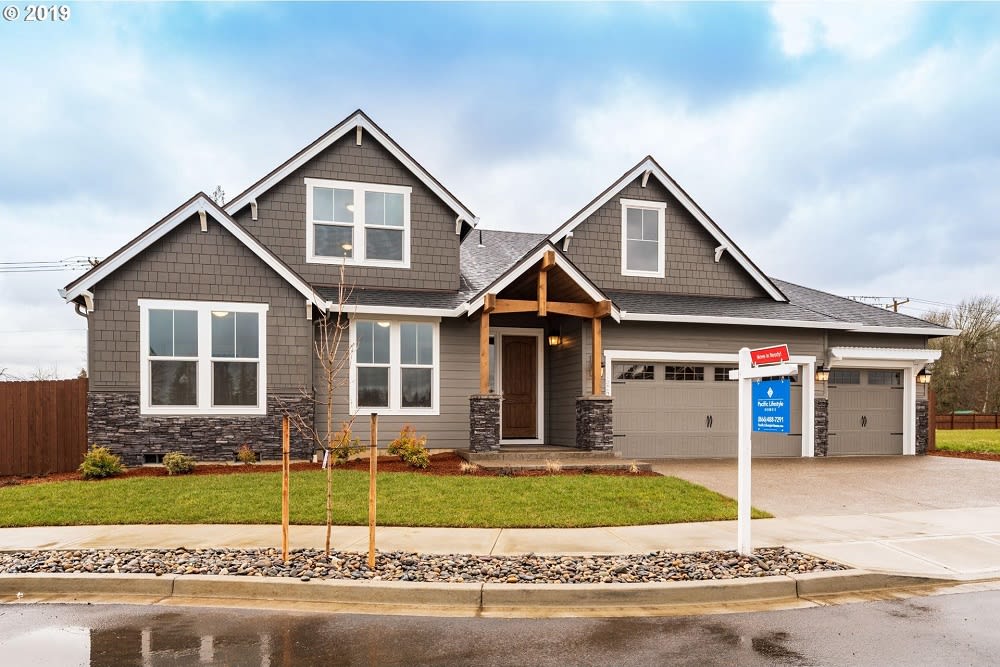 As you walk through this home, you'll find it a cozy domicile with all the amenities needed for a growing family. Threes are wild: three bedrooms, three bathrooms, and more than 3,000 square feet of living space comprise the luxury property on NE 82nd. Perhaps the best feature here is the covered back patio, which is usable practically all year in temperate Vancouver, Wash.
Inside, the main floor is anchored by the presence of the master bedroom. Over in the kitchen, your cooking endeavors are bolstered by slab granite countertops, stainless steel appliances, and double ovens in the vicinity of a large island. Stock up on supplies at any of the several supermarkets and bodegas nearby, and you'll be cooking with gas in no time.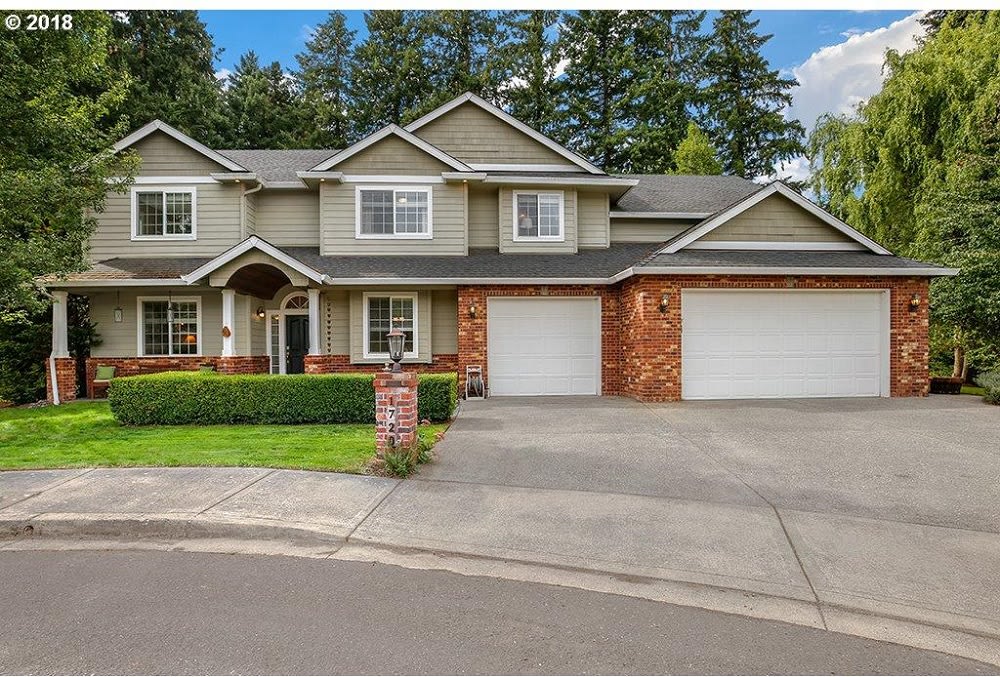 Take it on good authority that this is the only home perched on the business end of a cul de sac just a stone's throw from Vancouver Lake. This house has all the space and more for a family to explore, cohere, and grow. Four bedrooms, three, bathrooms, and nearly 3,500 square feet of living space comprise this uniquely situated property.
Inside, a gas fireplace warms the heart of the main floor, the living room. Close by is the crown molding and wainscoting in the dining room, through which you can approach a covered deck. The interior is plenty wet, including as it does a jet tub, shower, water closet, and bar. Dry off by the aforementioned gas fireplace or outside around a fire pit.
In this traditional home, you'll find immense luxury around every corner, and the property also boasts the convenience of outdoor living space.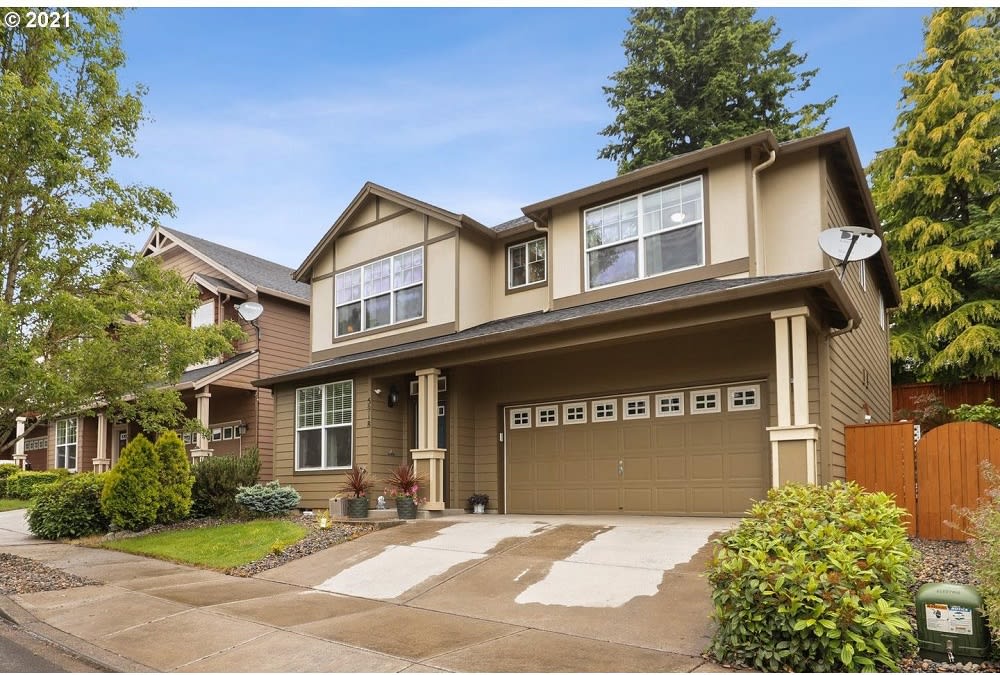 This home on 62nd is a single-family property with three bedrooms, two-and-a-half bathrooms, and more than 2,000 square feet of living space. The main floor is spacious and airy, offering a sense of splendor to each member of the family.
The lively kitchen is a medley of such features as a bar, more high ceilings, granite countertops, subway tile backsplash, and an abundance of cabinetry, including a lazy susan and sizeable pantry. You also can dine on the patio. This two-story home was built in 2006, and its classical features hearken back to more innocent times.
Looking for a property in the Vancouver area?
At
David Merrick Real Estate
, we have been proud to represent some of these stunning Vancouver luxury homes when they were put on the market — and, in many cases, to help our buyers connect with many of the other exquisite Vancouver, Washington, homes for sale. Our team of real estate specialists is ready to help connect interested buyers with the properties that are most likely to fit their specific needs and dreams, whether you're looking for a Vancouver investment property or hoping to move into a home that feels as though it was designed for you and your family. Contact us today to learn more about how we can help make your dreams a reality.