Although the simultaneous buying and selling of property is a reasonably common occurrence for homeowners and investors across the country, it remains one of the most stressful and challenging undertakings one can take on.


In addition to the financial implications, which often entail shifting sizable assets and funds, twin transactions involve many moving parts. From disparate schedules and availability to the vast array of items that one must prepare, repair, review, and approve, it's a significant achievement when two transactions close within a few weeks, let alone days apart.


Despite the challenges, securing one property while reaping the rewards of selling another is an immensely satisfying achievement. The sense of accomplishment is even more remarkable when those transactions involve luxury properties in the highly sought-after neighborhoods of Vancouver, Washington.


So how does one purchase that next dream home or lucrative investment while at the same time cash in on a current piece of real estate?


It starts with the right real estate agent and includes planning, preparedness, and patience.


Let's explore five tips for buying and selling real estate simultaneously:
Partner with an experienced Vancouver real estate agent
We've established the challenges present with buying and selling real estate. The good news is you can overcome the majority of those hurdles with a single, straightforward step—partner with an experienced Vancouver real estate agent.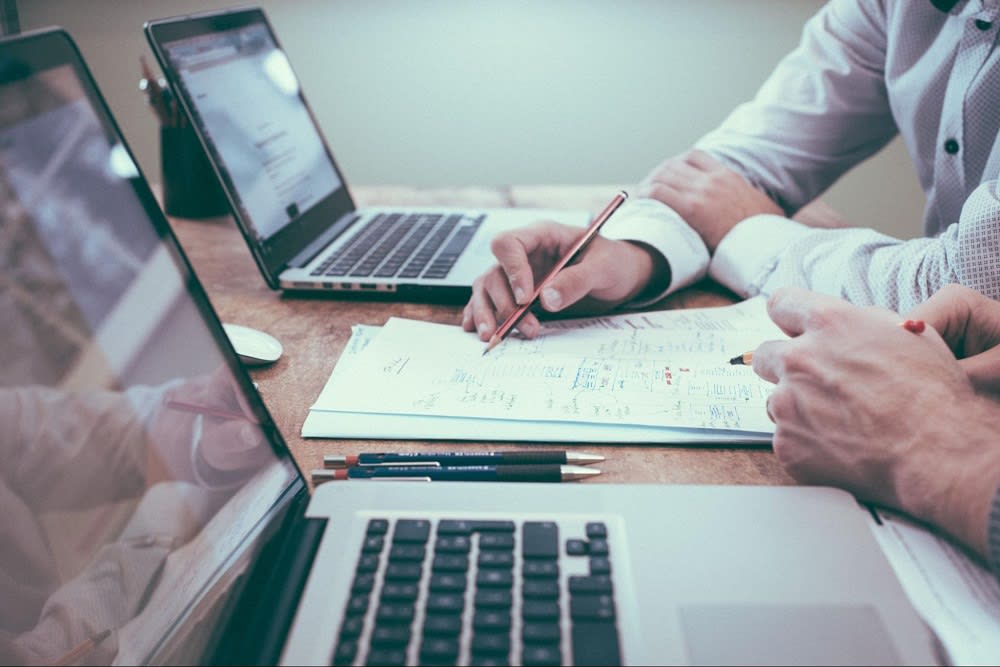 Seasoned agents are those immersed within the Vancouver real estate market. Their knowledge extends to both sides of the transaction table. They understand the buyer's needs to land the right home in the right neighborhood or secure the ideal short or long-term investment. Conversely, they recognize what it takes to position a listing and ensure a sizable return on a seller's property.
However, top agents are more than just a conduit to closing separate transactions. They support you in navigating both sides of your real estate journey. An invaluable asset in your pursuit of completing your sale and purchase as close together as possible, an experienced agent provides feedback, advice, and encouragement. Top agents are not shy about dispensing a heavy dose of reality. They share the good and bad of what it takes to buy and sell in today's marketplace —often necessary given Vancouver's hyper-competitive market.


In many cases, an agent and their team will do much of the heaving lifting for you. They also have the connections necessary to ensure all aspects of each transaction are handled by best-in-class professionals.


When seeking a partner for your dual endeavors, gravitate to agents with a proven track record of buying and selling in your preferred neighborhoods.
Assess your situation before your real estate journey
Our next tip in achieving successful buy-sell scenarios is arguably the most involved and personal—especially when dealing in high-end, ultra-luxe real estate.


Even with unlimited resources at your disposal, it's easy to fall into the trap of knee-jerk reactions and decisions made on a whim versus being patient and well-informed. An outstanding agent can help you sort through some of these decision-making challenges.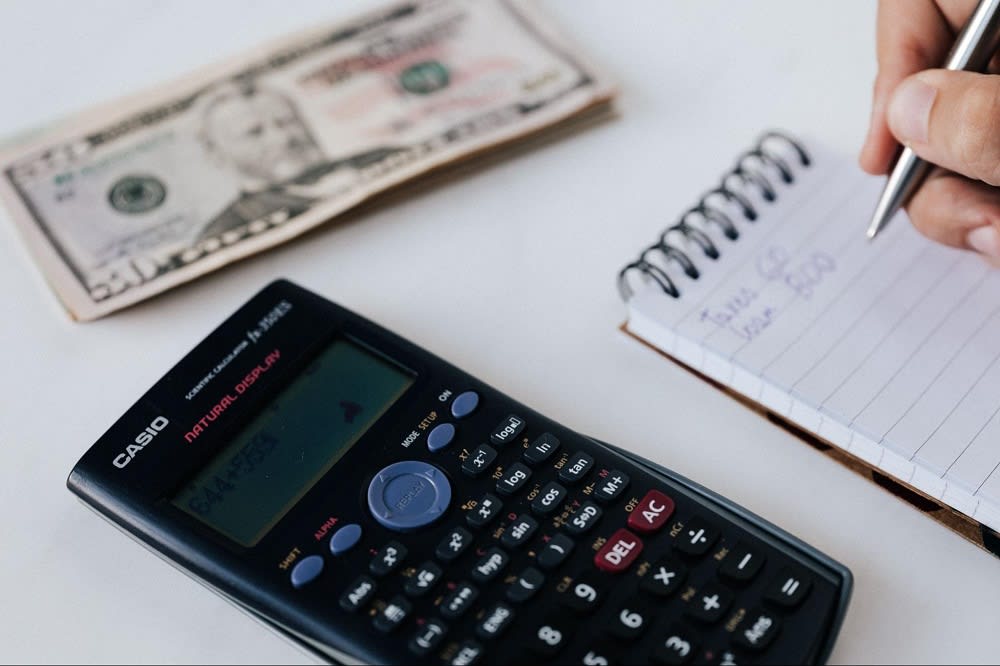 Take stock of your current financial health and determine if now is a good time to trade up your current living situation. If you need to move, the decision is already made for you. But if you want to act on a favorable seller's market, remember, you'll be entering that same marketplace as a buyer. The advantages of the former may not outweigh the challenges presented by the latter.
With sellers having the advantage, you'll need to position yourself to move quickly when an opportunity arises—especially if you hope to time your transactions as close together as possible. Understanding your needs and wants, including location, amenities, and what you can and cannot live without in your next home, gives you a clear idea of your absolutes and compromises.


This approach streamlines your home search and focuses on considering only those properties that fit your parameters. While it may lengthen the purchase process, it also keeps you from making home-buying decisions you might later regret.


Additionally, this assessment phase is when you want to secure financing for your next home.


Ideally, the ability to make a cash purchase renders a number of the headaches associated with the simultaneous buy-sell process moot. Understanding it's not always viable, the next best thing is preapproval, which shows you are a serious buyer. Next to cash, it will help fast-track a home purchase.
Prepare your current home to list
Sure, today's real estate market continues to favor sellers. But a well-prepped home ensures you generate a sale that maximizes your home's value. The quicker your property is ready to list, the sooner you can entice buyers through the door.


Depending on your property's age, location, and condition, your first step should include ordering a pre-listing home inspection. Even on newer luxury homes, an unresolved flaw or repair can create delays or prompt the need for concessions during closing.


The inspection report also informs the need for minor upgrades or renovations that make your home even more attractive to potential buyers. Your real estate agent assists by advising what might be necessary and connecting you with the professionals who can get it done.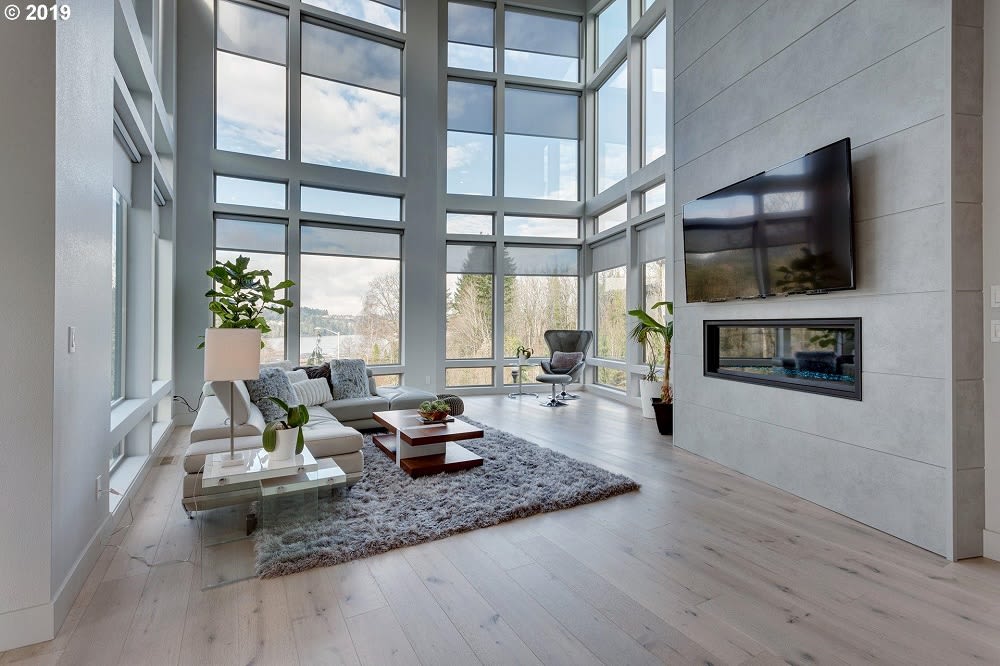 At this point in the process, you'll need to clean, declutter, and depersonalize your property to improve its overall appeal and ready it for staging. A necessity in almost every luxury home listing, staging infuses your home with a fresh vibrancy that welcomes buyers to envision the home as their own. It also boosts the potential return on investment you stand to receive once the home sells.
Your Vancouver real estate agent will take an active role in this phase and shape your house into a dazzling listing with the help of the best specialists and vendors in the market.
Buying before selling
While our first three tips cover the basics, our following two tips deal directly with the most common question of the buy-sell process:


Is it better to buy or sell first?


Transactions often close within a few weeks of each other in a balanced market. Pre-pandemic, it wasn't unheard of for you to close your new house and deliver the keys to your former residence during the same week. With current demand and supply far from balanced, buyers and sellers encounter new and sometimes uncomfortable scenarios upon closing their transactions.


As for the answer to the earlier question, it all depends on your current situation and what burdens you can reasonably bear. For example, buying a new home before selling your current house offers the advantage of securing actual housing to occupy. You have time to identify that new property and only have to dole out moving expenses one time versus moving to and from a temporary arrangement.


Alternatively, the drawbacks could be burdensome, more so financially. From carrying two mortgages to lack of access to sales proceeds to potentially being forced into accepting a lesser offer on your listing, buying now is not for the faint of heart.


If you must buy before closing your sale, consider requesting an extended closing or making a contingent offer predicated on selling your current property. Sellers might not always be agreeable to contingencies in a market they control, but those who find themselves in a similar situation as yours might understand.
Selling before buying
Ideally, if you had a choice in the exact timing of closing your real estate transactions, your sale would close first, followed closely by your new home acquisition. You avoid dual mortgage payments and ensure greater financial flexibility when exploring new home options. You'll either qualify easier or have more cash to fund your purchase.


That said, selling first comes with its own hardships. You risk landing in temporary housing, which could prove longer than you might anticipate considering the lack of inventory. The longer you're on the sidelines, the more you could pay for a home as prices and interest rates climb. Further adding to the cost and inconvenience are potential storage needs and multiple moves.


You can counter some of this through a lease-back, allowing you to rent the home you just sold for a month or two as you look for a new home. Another benefit is that no longer with a home to sell, any offer you make on a new home is instantly the most attractive one to the seller.


Ultimately, the key to navigating the Vancouver market's hyper-competitiveness is exercising plenty of patience. Plan ahead and lean heavily on the experience and expertise of your local real estate agent. You might not close the same day or even the same week, but your simultaneous real estate transactions will prove far easier to secure.


Ready to explore the best of Vancouver real estate?
Contact David Merrick today
to start your home buying or selling journey. From Vancouver luxury homes for sale to Camas and Washougal real estate, allow David's experience and expertise to be your guide to Vancouver, Washington's luxury real estate market.