Vancouver offers a wide variety of hiking trails in and around the city for those who want to relax and get in some exercise. Let's take a look at the top ten trails perfect for a day outdoors in Vancouver.



Cape Horn Trail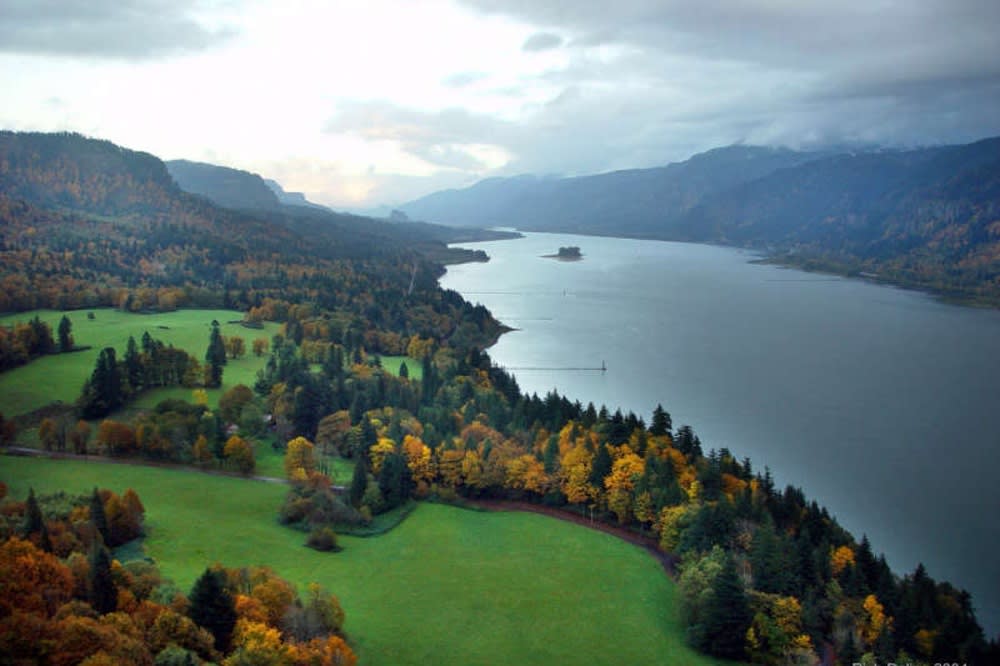 The Cape Horn trail is a rugged seven-mile hike with a 1,300-foot gain. On this trail, you experience exquisite scenic views of the Columbia River Gorge as you hike the rocky upward slope of Cape Horn. The Columbia River's deep blue waters meander beneath the trail, demanding the attention of anyone attempting a summit. It is a challenging workout and should be attempted by intermediate-and-above hikers.

Along the trail are the Cape Horn Falls - a beautiful waterfall landmark. The trail is composed of two sections - the upper of which offers views from clifftops of the Hamilton Mountain and Beacon Rock. From the lower section, you can view the cliffs to the river or saunter around in moss-covered slopes. Every now and then the lower section is closed for nesting peregrine falcons, but even if this is the case, the upper section is still a worthwhile short drive from Vancouver.
Hamilton Mountain
Hamilton Mountain, located just minutes from Vancouver, finds its home in the Beacon Rock State Park. This 7.5-mile round trip hike with a 2,000-foot elevation gain winds its way past a pair of stunning waterfalls. After climbing a high peak, views of the Columbia River Gorge can be seen in the west. This hike is known for its spectacular river views.

Close proximity to the Vancouver real estate market makes this an easy day trip, and this hike provides unrivaled views of Mt. Hood. If you can reach the summit, you can brag about having climbed one of the highest mountains in the Columbia River Gorge.
Ridgefield National Wildlife Refuge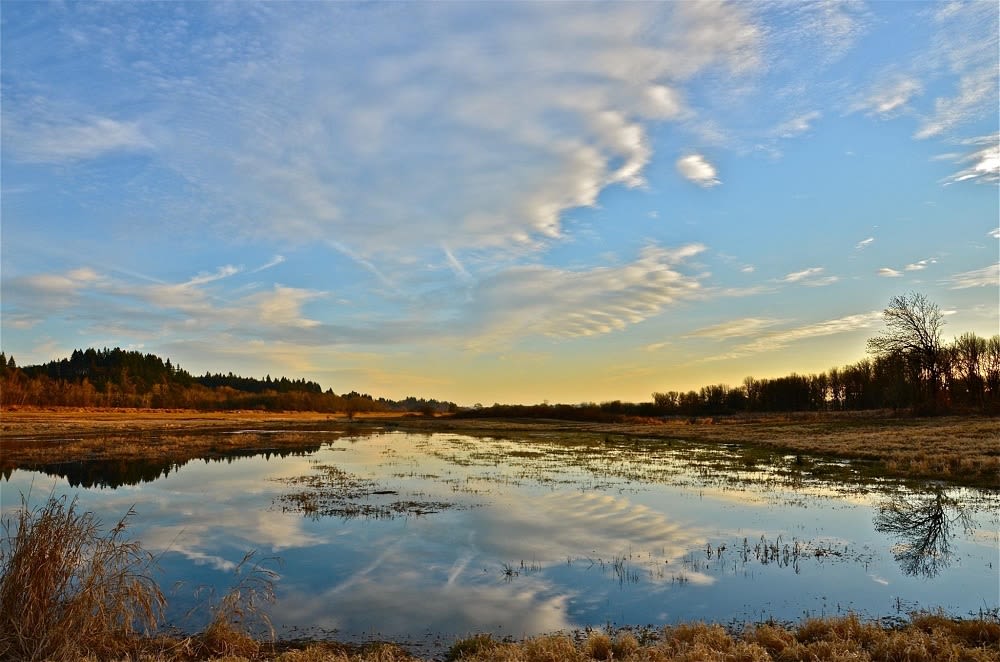 The Ridgefield National Wildlife Refuge is an epicenter for the community to provide a safe and hospitable environment for local wildlife, trees, and plants. This easy level two-mile hike is perfect for kids, as reviews say that there is something new and interesting around every bend. The refuge is home to cranes, swans, songbirds, and more. Within the land is a house built on the site of a Chinook home town which was once visited by Lewis and Clark. If you're looking for a family-friendly community with fitness activities for every age, taking a look at Ridgefield, the fastest growing city in Clark County, and Vancouver homes for sale would be a prudent choice.
Steigerwald Lake National Wildlife Refuge
Minutes outside of the Vancouver real estate scene is the Steigerwald Lake National Wildlife Refuge. Established in 1976, this refuge is home to more than 200 species of waterfowl and songbirds, providing the perfect getaway to experience nature at its finest. Vancouver homes for sale are near the Refuge's two-mile Gibbons Creek Wildlife Art Trail which loops through the area. The elevation is minimal, making this an easy trip for beginner hikers, children, or seniors. Here's a tip - a portion of the park is closed for wintering animals from October 1st to April 30th, but you can still visit the land and walk parts of the loop.
Moulton Falls
Moulton Falls is a picturesque, veritable treasure trove of moss-covered trees and winding river views. The four-mile hike follows along the Lewis River, and passes by a quaint and aged footbridge. As you walk through the area, you'll notice the river on the right and a mossy cliff to the left. The trail is mostly level, providing hikers of all levels with a beautiful getaway near Vancouver real estate.
Salmon Creek Trail
Salmon Creek Trail is a six-mile round trip loop that is paved in most areas, making it highly accessible. Reviewers celebrate the trail's many species of wildlife such as swans, herons, and ducks and the trail boasts beautiful views that can only be found in the Pacific Northwest, where there are many Vancouver homes for sale.
Whipple Creek Park
Whipple Creek Park is known for its 4.3 miles of trails. These trails are peppered with humongous Douglas Fir trees and mossy forest bottoms. Another great trail for hikers of all skill levels, this park boasts a peaceful forest environment for many different kinds of wildlife including hawks, flying squirrels, deer, and even beavers.
Silver Star Mountain
Located minutes away from Vancouver is the Silver Star Mountain. This rocky, five-mile round trip pathway is speckled with wildflowers. The most scenic route is Ed's Trail and at the summit Mounts Rainier, St. Helens, and Hood can be seen on a clear day, and sometimes even downtown Vancouver!
Dog Mountain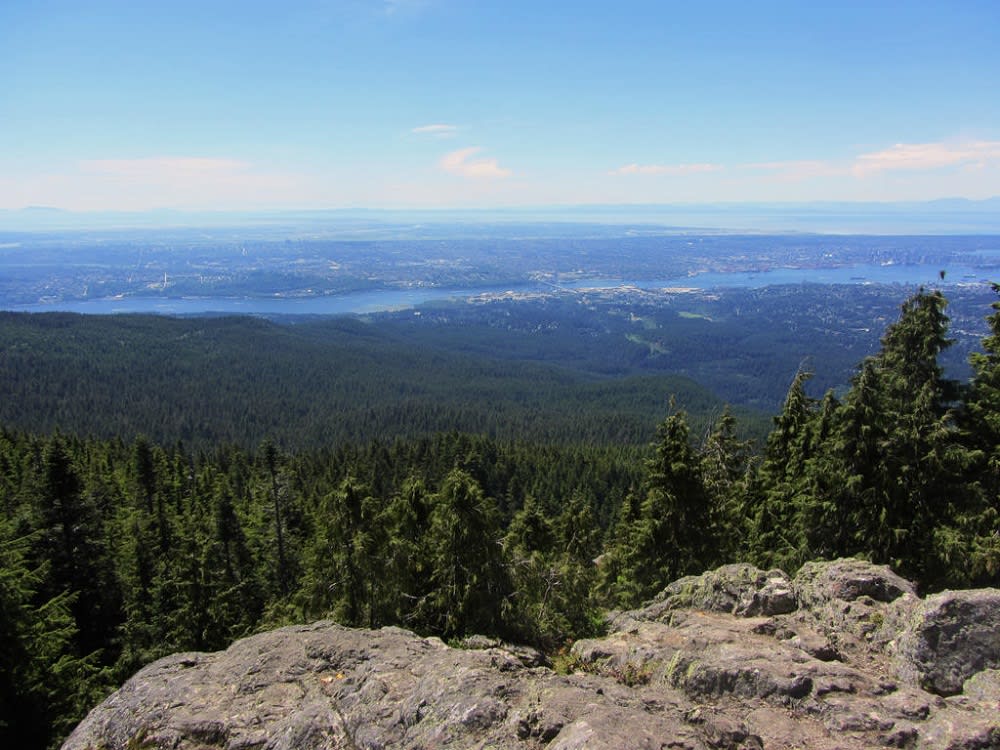 A little further away from Vancouver sits the towering Dog Mountain. This steep and ambitious hike is six miles long and when the wildflowers bloom in the spring, this hill sings. At its summit, this hike offers panoramic views of the Cascade Range and the Columbia River. This difficult hike with a payoff as steep as its hills is worth the drive from home.
Smith and Bybee Wetlands Trail
The Smith and Bybee Wetlands trail is an often overlooked but deeply rewarding trail. The area features a beautiful lake and both hiking and walking trails, so there is something for everyone. Many people in Vancouver use this trail for biking and jogging and it is moderately trafficked.

From ambitious hikes with steep elevations to more accessible trails, it is clear that Vancouver is situated in one of the nation's hiking hot spots. Would you like to be close to these trails so you can experience them whenever you want? Reach out to trusted local agent David Merrick for expert guidance in finding Vancouver homes for sale that meet your needs.