Washington is home to plenty of gloriously beautiful, well-designed communities. From the lakeside views of
Camas
and boat docks of
Vancouver
to the river-lined landscape of
Washougal
, these stunning neighborhoods are full of charm and tranquility in a state known for its spectacular outdoor life and mountainous vistas.
If you are lucky enough to own a home in one of these elegant communities, it's essential to prepare your property effectively if you plan to put it on the market! Read on below for some valuable tips.
Make any necessary repairs
Although your Washington home undoubtedly boasts extraordinary features and unique architecture that's sure to turn heads, it's still important to complete any repairs that will help the space look its best. While it's true that some buyers looking at Washougal or Vancouver houses for sale will want a fixer-upper, most will likely be looking for a
move-in-ready
home. This means that all electrical work needs to be up-to-date, the HVAC system is functional, the kitchen and bathroom appliances work flawlessly, the flooring is free of warping or buckling, and the roof, siding, and windows have a substantial lifespan left. Once these extensive repairs have been made, turn to more minor issues like cracks in the walls, peeling paint, and chips in kitchen counters or backsplashes.
Declutter and clean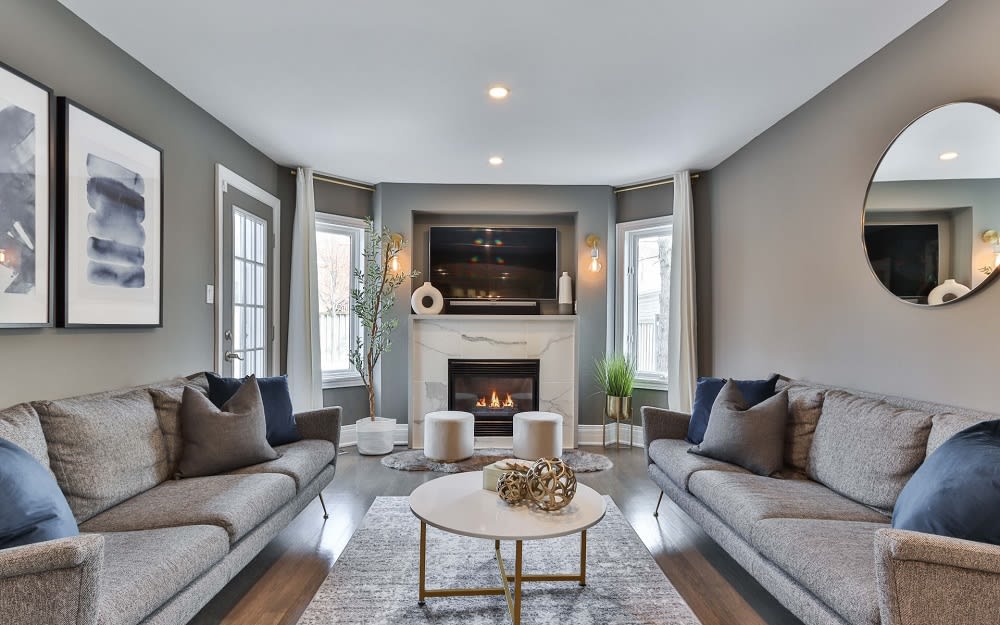 When buyers tour your home, you want them to see it in all its glory, but this is a challenge if there is clutter on the countertops and tables. Decluttering involves removing old papers, books, extraneous clothing, knick-knacks, or other items unnecessarily taking up wall, floor, or counter space.
Once you're done decluttering, it's time to do some deep cleaning. If you plan to list your house, it's a good idea to hire a professional
cleaning team
to get it in spotless condition. They will be ready with the supplies, tools, and knowledge to get the job done right.
Do some depersonalizing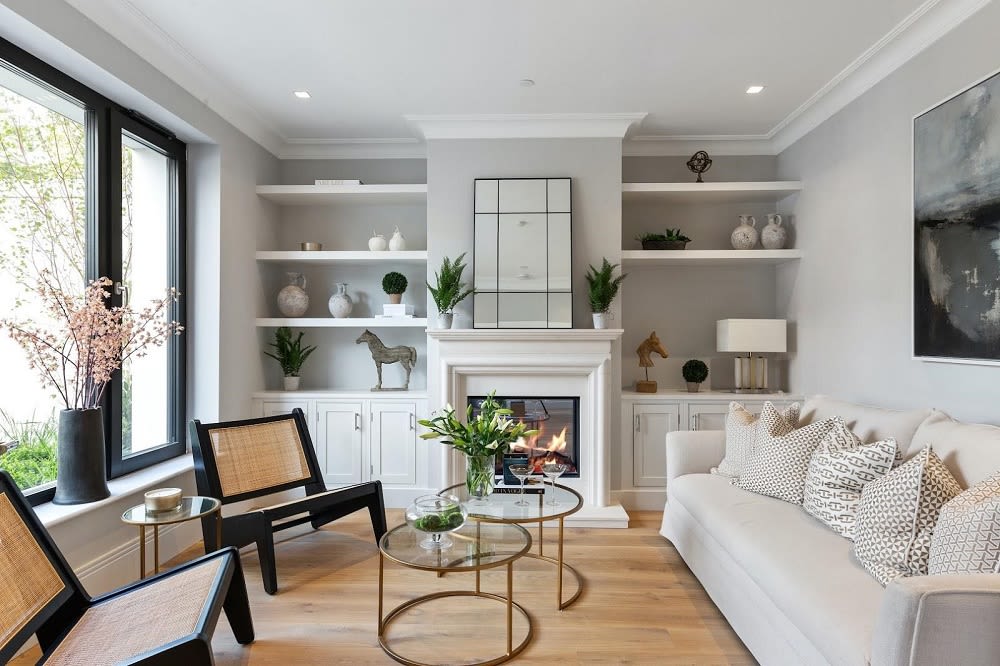 Of course, buyers who walk through your home want to be able to envision themselves living there and setting up their own personal memorabilia and sentimental items. However, buyers may struggle to imagine the home as their own if the walls are full of the seller's family portraits, shelves are overflowing with sports trophies, and your grandmother's ceramic doll collection is taking up all the space in the spare room.

Although you've outfitted your living spaces with gorgeous family photos and memorabilia that give your home a sparkle of life, prospective buyers who tour your home may be distracted if too many personal items are on display. Plus, these items can make a space look unorganized, cramped, and smaller than it really is. So, before you welcome potential buyers into your home, make sure that you transfer as many personal items as possible to your new property or a rented storage unit.

Go through your home, remove anything that's too personal, and put it in your storage unit. This will help buyers imagine their own décor and belongings in the house and may prompt them to make an offer.
Add a fresh coat of paint
Fresh paint makes rooms look and smell newer and can create a light, open, airy appearance. New paint is critical if you have rooms painted in overly dark or trendy colors that are no longer in style or if the paint is faded or peeling.
What colors should you go for, though? Camas real estate experts
suggest neutral tones
that will be universally appealing and match a variety of decor. For the commonly used spaces like hallways, the living room, and the dining room, go for white or off-white. White is also recommended for the kitchen, although you can add a pop of color by painting the island a gray or navy blue. Warm neutrals or shades of gray are excellent choices for bathrooms.
Stage the space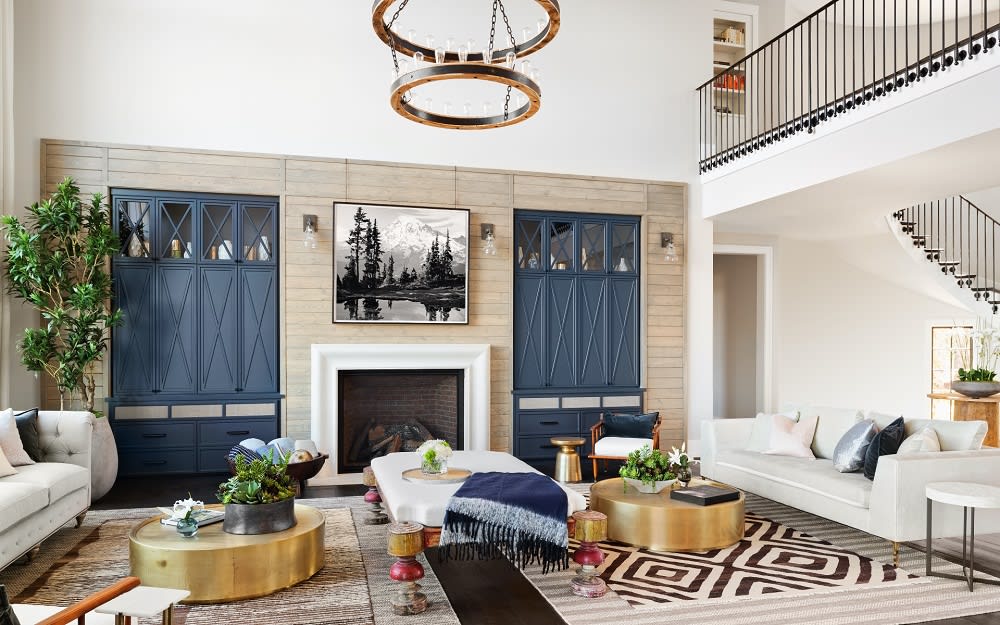 Properties that have been professionally staged
sell more quickly and for more money
than those that are not. When you hire a stager, they will walk through your home with a keen eye for style and determine which pieces of furniture and decorative items need to be removed, replaced, or rearranged. They will ensure that each room is inviting and set up in the most welcoming way possible.
Your stager will also ensure that each room has a designated purpose. For example, if you're currently using a guest room as a home gym or storage space, your stager will return it to its intended use by removing your items and adding a queen bed, side table, lamp, and dresser. Effective staging will make your home look its best for open houses and online photographs alike.
Boost curb appeal
Many prospective buyers will determine whether they are interested in Washougal real estate before they even walk through the front door. To make sure your home makes an excellent first impression, boost its curb appeal by decluttering your lawn and porch areas until they're spotless, tidying up your lawn, trees, and bushes, and repairing any damage on the walkway and driveway. You can also give your outdoor area a fresh boost of allure by placing colorful potted plants or flowers along the walkway or on the front porch to invite your buyers in.
Hire an experienced local agent
Of course, the absolute best piece of advice for anyone getting ready to list their home is to hire a skilled, trusted agent who has experience in their local area. As a top-tier Washington agent,
David Merrick
knows all the ins and outs of making repairs or updates to your beautiful home, connecting with professional stagers, and using
comparative market analysis
to price your home competitively to sell. David has the experience and tools to market your stunning home and easily handle showings.
Are you ready to take the next step and start prepping your home for the market? Reach out to
experienced local agent David Merrick
for expert guidance throughout the entire process.