Across the Columbia River and the Washington state line from Portland, Oregon is a collection of quaint suburbs that provide everything buyers could want in a Washington home. They're so close to both the city and all the nature you'd expect from the Pacific Northwest.


Property values are rapidly increasing throughout the area, which means it's a good investment, and one you want to make sooner rather than later. There's no sign that the increase in value is going to slow down, so the longer you wait, the more expensive the properties will be.


If you're looking to move here and have children, it's good to know that there are good schools — you'll find highly-rated academic opportunities. Alternately, if you're planning to invest and flip your real estate, the high graduation rates will help keep the value of your real estate high and provide an incentive for potential buyers.
Which Washington community is right for you?
Washougal
Washougal
looks across the Columbia River right at
Mount Hood National Forest
. Turn your head just a bit, and you'll be able to see the Portland skyline as well. Washougal allows for easy access to the outdoors, being on the city's east side. The Steigerwald Lake Wildlife Refuge is just outside of town, and a little further down the road is Cape Horn lookout, which has incredible views of the Columbia River and the mountains to the east.
The current median home sold price in Washougal, WA is $552,450, up from $349,700 just three years ago. The area is very in-demand, which is reflected in how quickly the values are increasing. Washougal real estate is relatively cheap per square foot, but if you're looking for all the perks of the location without all the upkeep that comes with a house, a Washougal townhome may be right for you.

Camas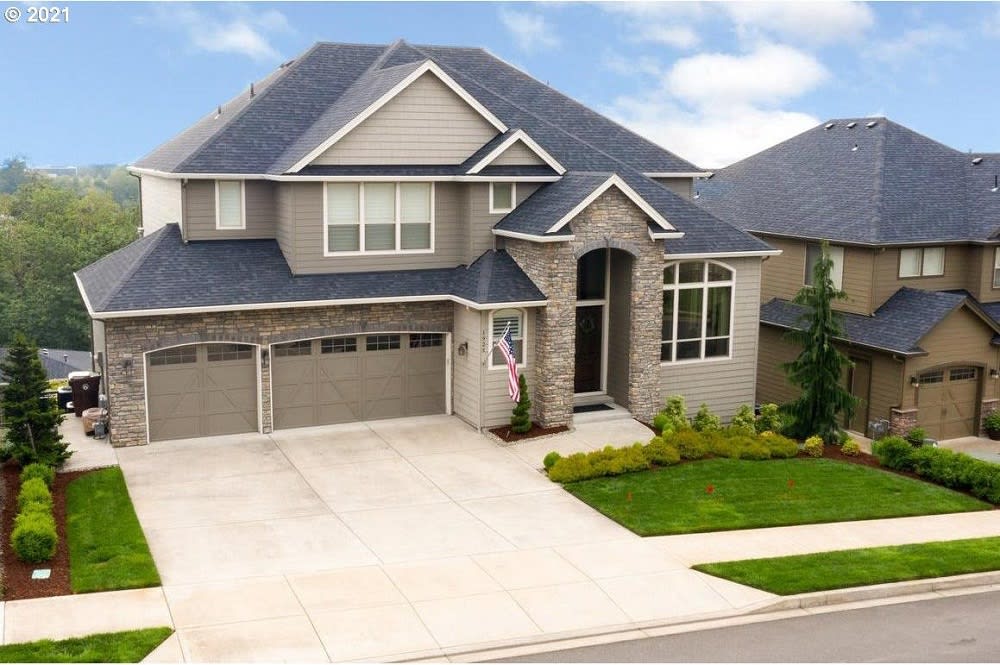 Right next to Washougal to the west is
Camas
. This town provides easy access to the same sites Washougal does, if only with a slightly further drive. Camas homes for sale are slightly more expensive on average than their Washougal counterparts, but that's what you pay for when you get closer to the center of Portland. Homes on the river with a view of the city can be in the millions, but that is to be expected in a location as good as this one.
Home values in Camas are also rapidly increasing. Right now, the average home sold price in Camas, WA is $655,000, which is up from $500,000 three years ago. The Portland and southwest Washington area is in high demand, which is why there's such a strong seller's market right now.

Ridgefield
If you want to live a little further away from the city,
Ridgefield
is probably for you. It's still just a convenient 30-minute drive to the heart of downtown Portland, but it's a little further north up the Columbia River and closer to the woods. Right next to the town is
Ridgefield National Wildlife Refuge
, where you can see otters, swans, and turtles in their natural habitat. If you ever want to take a road trip up to Seattle or Vancouver, you've already beaten the city traffic, and you're well on your way.
Ridgefield houses for sale are following the same trends as Washougal and Camas homes: rapidly rising values and high demand. This is largely because Ridgefield is the fastest growing city in the state of Washington.
Get started buying Washington real estate
The towns of Washougal, Camas, and Ridgefield are where the wilderness of the Pacific Northwest meets the urban landscapes of Portland. If you buy here, you'll be just as close to vegan restaurants, major sporting events, and nightlife in the city as you will be to hiking in the mountains.


If you're ready to start the process of buying real estate in any of these Washington communities, contact
David Merrick
. He knows these areas well and will make sure you find a home in the place that is right for you and your lifestyle.