It might be difficult to fathom that a city with almost 200,000 residents could be considered a hidden gem, but Vancouver, Washington, is an idyllic yet often overlooked Pacific-Northwest jewel along the Columbia River.


Vancouver is frequently overshadowed as the lesser-known half of the Portland-Vancouver metropolitan area—collectively a booming region during much of the past 20 years.


As Washington state's fourth-largest city—behind far more celebrated Seattle and the more comparable mid-size locales of Spokane and Tacoma—Vancouver is even overlooked within its own state! After a population boom in the 1990s that saw the number of residents increase by more than 200 percent, growth over the past 20 years has remained modest but extremely steady.


Not that residents mind this under-the-radar status, which serves the city very well. One of the northwest's most idyllic, outdoor-friendly destinations, those in the know are more than happy to keep Vancouver's riches all to themselves.


The secret, however, is getting out, as Vancouver once again finds itself a sought-after destination, especially with the changing realities of a post-pandemic world.


But even as Vancouver's popularity continues to grow, there remain a handful of hidden gems within the city. neighborhoods where those looking for high-end amenities and luxury housing will find more than enough to satisfy their home-buying needs.


So what are these highly-prized locales within this spectacular Pacific Northwest city that once again finds itself on the rise? Let's get to know five of Vancouver's hidden gem neighborhoods:
Arnada
Our first Vancouver hidden gem neighborhood is also one of the city's oldest. A throwback to Vancouver's fir trading roots, a ton of character is packed into the small, centrally-located district. The primary draw in Arnada is location and access. It's close to the best of Vancouver's dining and entertainment scene, with trips into Portland a relative breeze. The neighborhood features Interstate 5 as its eastern border and the vaunted Main Street as its western boundary. Both downtown Portland and Portland International Airport sit less than 20 minutes away. The Vancouver Waterfront is less than ten minutes from Arnada—five minutes depending on which side streets you take.


The median home value in Arnada is just over $350,000, though the oldest homes carrying a historical lineage often approach $1 million. Overall, most homes feature a small footprint primed for renovation. Considering its fantastic walkability, central location, and relative affordability, there's plenty of investment potential in this area.
Bennington
Bennington is surrounded by several of Vancouver's most desirable districts, including Fisher's Landing East, Cascade Park, and the vast green spaces of rural-suburban Camas. As such, it's not surprising that luxury home buyers at times overlook Bennington. However, if you're a young professional, or a young family wanting to establish a foothold in Vancouver, Bennington provides the ideal lifestyle.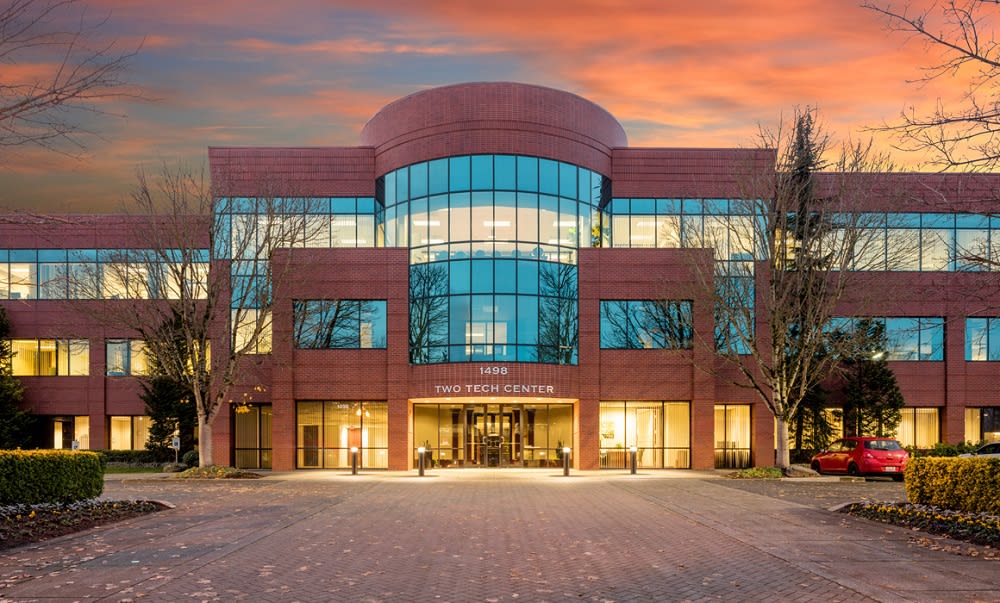 Photo courtesy of Columbia Tech Center
Given its location surrounded by predominantly residential neighborhoods, Bennington developed into a significant commercial and retail center for eastern Vancouver. HP has a corporate campus in Bennington's
Columbia Tech Center
, which several other smaller tech firms also call home. In addition, Banfield Pet Hospital has its corporate headquarters here, and the community features numerous dining and retail options along Mill Plain road.
Although there's a distinct urban-suburban vibe across most of the neighborhood, Bennington's southeastern corner boasts what are arguably Vancouver's best residential communities for the aforementioned young families and professionals. Homes often range from $500,000 to $750,000. Those seeking investments can find a few hidden gems in Bennington and the south surrounding Northfield Park. A particularly great location for commuters, Bennington as a whole is ideal for those in transition or wanting to start their wealth-building off on a positive note.
DuBois - Southcliff
Our next neighborhood gem is actually two neighborhoods, separated by the heavily-wooded Blandford Greenway along meandering North Blandford Drive. Both residential enclaves date to the 1950s, when significant city development boomed post World War II. DuBois and Southcliff offer residents incredible seclusion even as they sit in the heart of a city approaching 200,000 residents. Much of the rural vibe is attributable to the concentration of parks and green spaces in this area of Vancouver.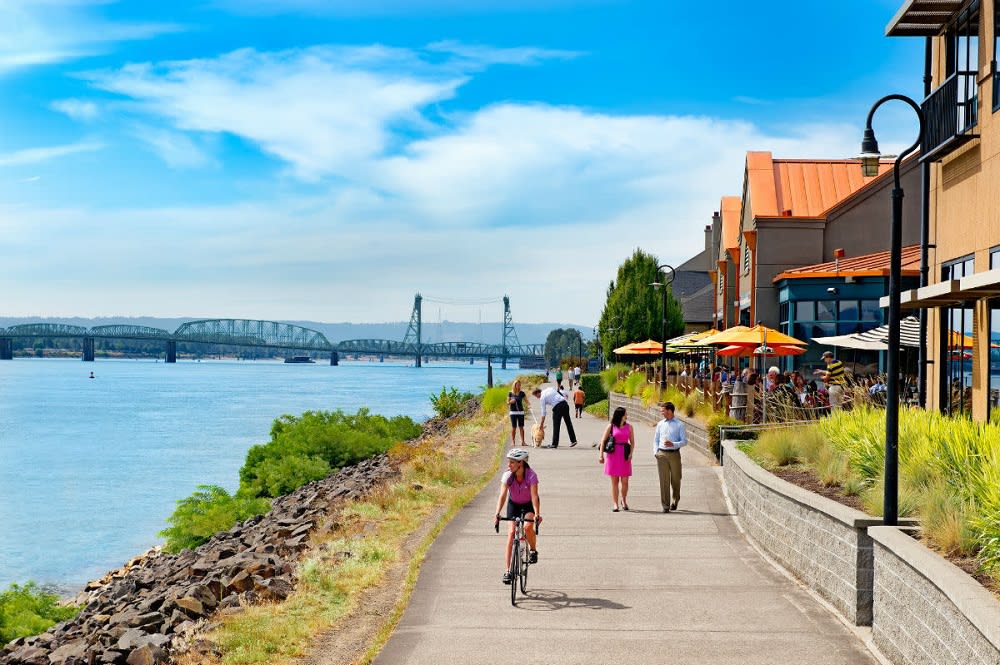 Photo courtesy of Visit Vancouver USA
Already well-known for its commitment to outdoor pursuits, Vancouver boasts over 100 parks, trail areas, and local gardens. The jewels of this collection are the 75 neighborhood parks that each Vancouver community is built around. In addition to the 20-acre
Blandford Canyon Greenway
, DuBois and Southcliff offer two of the best neighborhood parks in the city. The former is a three-and-a-half-acre green space and playground with a trailhead into Blandford; the latter is three acres of open space framed by mature trees. Thanks to their central location in the heart of Vancouver, residents in both communities are just a few minutes from Vancouver's Columbia River waterfront, specifically the 58-acre
Marine Park
and the five-mile-long
Columbia River Renaissance Trail
.
Given its rural-suburban vibe, homes in both DuBois and Southcliff are majority owner-occupied. You're close to pockets of great dining and local boutique shops, but this area is lauded for its residential bliss. Rarely do homes come available in either community, and when they do, they do not linger on the market for too long. Based on age, specific locations, and level of updates and renovations, homes sell for between $500,000 to more than $1 million.
Mill Plain
Adhere to the strictest definition of a hidden gem, Mill Plain probably doesn't make the cut. An unincorporated area of Clark County, immediately north of eastern Vancouver and northwest of Camas, Mill Plain is home to more than 7,000 residents. It's by no means hidden. It is, however, often overlooked due to its proximity to Vancouver's sought-after Cascade Highlands and Fisher's Landing neighborhoods and the high-end, luxury suburb of Camas. It earns a nod on our list as a community on the rise.


Depending on where you live within Mill Plain, homes offer either a Vancouver or Camas address, one advantage to being unincorporated. Another advantage is the abundance of homes on large acres or more lots. Luxury homes range from $600,000 to $800,000, with those with a Camas address topping $1 million. Homes with acreage tend to be older but come with a more significant opportunity to craft your dream property. If you're seeking a genuine neighborhood, those are present in Mill Plain, too, including several newer developments.


Although it's more remote versus other Vancouver neighborhoods, it still places you close to your favorite destinations. Vancouver Mall, the Vancouver Waterfront, and the Portland International Airport are all about a 20-minute drive from Mill Plain. The community's northwestern location also puts it at the leading edge of some of Washington's most remarkable outdoor wonders. The Grouse Vista Trailhead and access to the 1.3 million-acre
Gifford Pinchot National Forest
is 45 minutes from the heart of Mill Plain.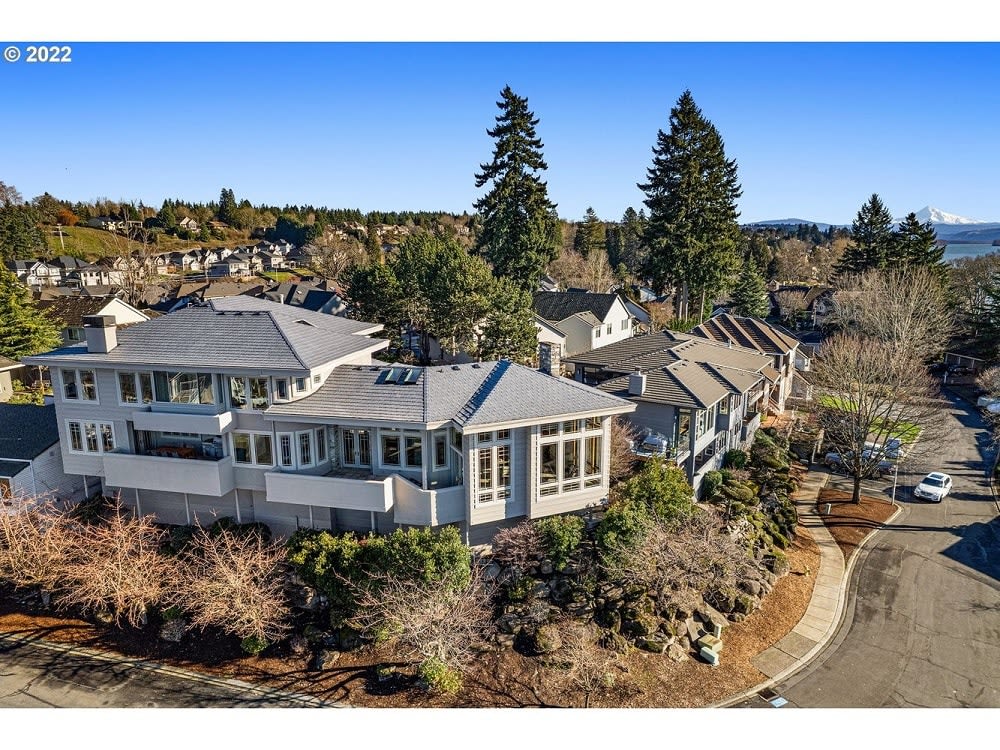 Old Evergreen Highway
Old Evergreen Highway easily fulfills that need if you aim to find a home and homesite that offers a truly spectacular lifestyle. This gorgeous neighborhood is one of Vancouver's most luxurious addresses, slotted immediately south of Lewis and Clark Highway and stretching for five miles along the Columbia River. As a whole, Old Evergreen isn't necessarily a hidden gem—long-term residents of both Vancouver and Portland are well-aware of the riverfront community's grand opulence. Some of the region's most expensive, majestic homes are along the waterfront.

The hidden gem aspect comes into play when one realizes that the collection of private, gated communities are not just home to several of Southwest Washington's grandest estates but also an incredibly diverse lifestyle. Old Evergreen includes numerous micro-neighborhoods, such as Evergreen Place and Columbia Harbor Estates, where seclusion and privacy are desired above all other amenities. Some of these enclaves are as tiny as four to five houses. Other sections of Old Evergreen, such as Bella Vista Heights, River Crest, and Steamboat Landing, possess a more traditional subdivision feel. Head west along Evergreen Highway, and you'll find yourself amid a rural-esque setting—oversized lots and large estates intermingling with small bungalows or modest craftsman or ranches. There's plenty of new construction, too, for those wanting a bit less maintenance in their multimillion-dollar home.


Ready to explore even more of what Vancouver's luxury neighborhoods have to offer?
Contact David Merrick today
to start your home buying or selling journey. From
Vancouver
luxury homes for sale to
Camas
and
Washougal
real estate, allow David's experience and expertise to be your guide to Vancouver, Washington's luxury real estate market.
*Header photo courtesy of Extra Space Storage